Catt Sadler of "E! News" just quit after learning her male cohost made twice as much as she did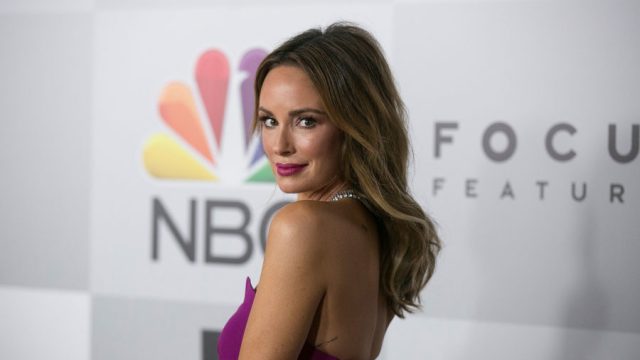 Catt Sadler, a longtime E! News host, announced that she's leaving the network after more than a decade due to a "massive" pay disparity with her male cohost. After learning that Jason Kennedy earns nearly twice as much as her, Catt decided that working for her dream job wasn't enough to make her stay. In a lengthy statement published on her website Tuesday, December 19th, Catt writes that she tried to negotiate the terms of her new contract, but the network declined to pay her what she believed she deserved.
"Information is supposed to be power and when my team began negotiations knowing what we knew, that was the barometer in which I expected to be paid, based on the law and based on what I know to be fair. And what I believe in my heart of hearts is reasonable," she wrote.
"How can I operate with integrity and stay on at [E!] if they're not willing to pay me the same as him?" she continued. "Or at least come close? How can I accept an offer that shows they do not value my contributions and paralleled dedication all these years?"
However, there is still love between Sadler and Kennedy. She went on to praise him, asserting that the pay gap isn't his fault.
"Jason Kennedy is one of my best friends in the whole wide world. He is like a brother to me. And in no way do I want this to reflect poorly on him. He's devastated, I think, and I think he believes that this is a great loss for the network. He does not want to see me go."
"He isn't the problem — the system's the problem, the structure's the problem," Sadler added.
Kennedy also tweeted a goodbye message to Sadler on her last day, writing that he's going to miss his longtime costar.
Sadler is the latest public figure to speak out on the gender wage gap. In the past, actresses like Jennifer Lawrence, Robin Wright, and Amy Adams have also revealed that they've been paid significantly less than their male costars.
Following Sadler's announcement, E! News defended its employee wage structure in a statement to People.com.
"E! compensates employees fairly and appropriately based on their roles, regardless of gender," the statement reads. "We appreciate Catt Sadler's many contributions at E! News and wish her all the best following her decision to leave the network."
Regardless of what happens next, there's no doubt in our minds that Sadler will go on to do amazing things, and we can't wait.