E.l.f. Cosmetics just launched the most wallet-friendly facial cleanser device
Luckily for skin care fanatics, it's only getting easier to get spa-quality products in the comfort of our homes and at a reasonable price point. E.l.f. Cosmetics is expanding its skin care repertoire with its new Massaging Facial Cleanser that will help you get a true deep-clean for the softest skin imaginable.
We all know that the key to flawless makeup is a smooth canvas, and the only way your skin care can properly permeate your skin and do its good work is if your skin is clean to start with. And while many cleansing products can be harsh and strip your skin of natural good oils, this massaging cleanser has the gentle power you need.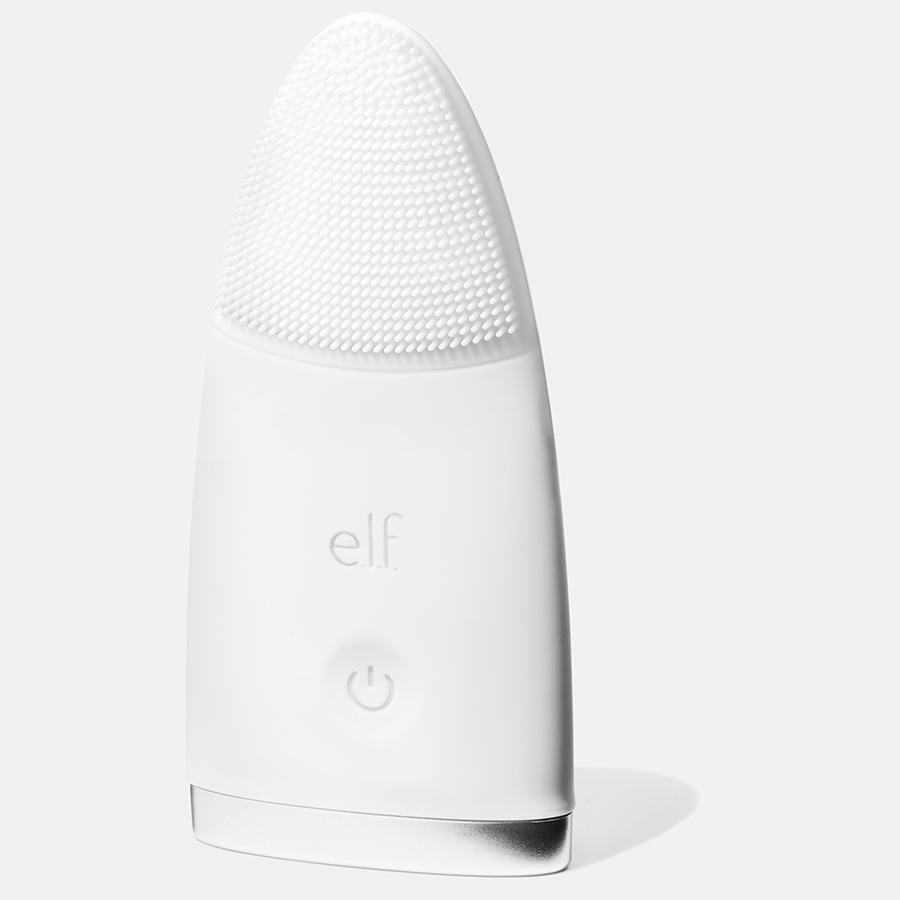 We love the clean, minimalist design.
There are quite a few similar products on the market, but this is by far the most affordable option available. We love that e.l.f. hasn't sacrificed quality or design in the quest for bringing their customers low prices — it's why they have such a massive following.
This cleanser stands apart from others because of its unique design that fits perfectly into the hand with ultra-flexible silicone tips and massaging facial technology that guarantees a deep and gentle cleanse.
The e.l.f. Massaging Facial Cleanser pairs beautifully with the brand's skin care products and can be used as part of your daily routine.
Head on over to the e.l.f. Cosmetics website and pick one up for yourself. You're just moments away from clean, glowing skin.