E.l.f. Cosmetics' limited-edition makeup vault is a total steal right now
HAPPY HUMPDAY. If you're not feeling the mid-week positive vibes, we are here to let you know that E.l.f Cosmetics has a limited-edition makeup vault for your eyes and lips that is currently a whopping 25% off. The stipulation? You'll have to get in on the deal today, because E.l.f Cosmetics is exclusively offering this internet sale for one day only. So you have to go big for hump day, or go home and weep deeply.
If you're wondering what exactly is included in the massive E.l.f Cosmetics vault being offered, it's unlikely you'll be disappointed.
The Ultimate Eyes and Lip Vault includes two moisturizing lipsticks, three matte lipsticks, and four 10-shade eyeshadow palettes!
The vault normally is retailed for $60, but today you can snag it for $45. Just think, you can spend the remaining $15 on a sandwich or a movie or another makeup palette. The world is your oyster.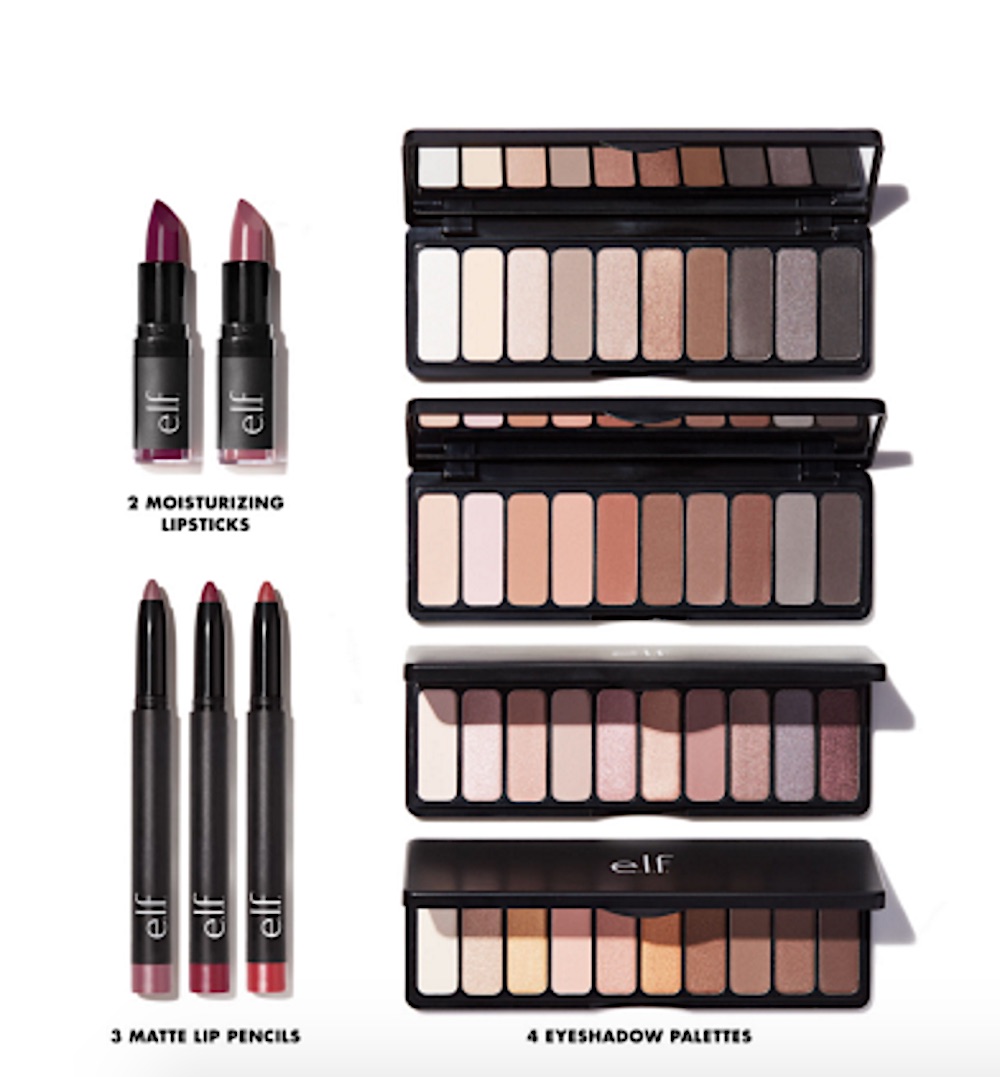 To make matters even worse (for your wallet), they are also offering us a set of three free makeup brushes with the vault.
What have we done to deserve being tortured like this?!
As with love, and all matters of the heart, if you want to save money on this vault you'll have to speak now or forever hold your peace.