E.l.f. Cosmetics is coming out with a new skin care line called Beauty Shield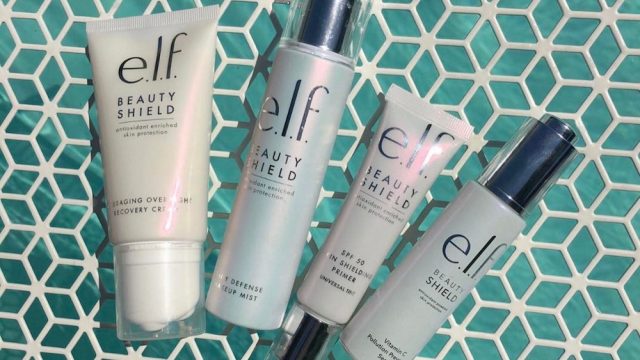 Chances are, there are few affordable beauty brands you've tried as dupes for high-end makeup that you ended up falling in love with. We can guarantee that e.l.f Cosmetics is one of those brands! e.l.f (eyes, lips, face) may have started as bargain beauty end caps at Target, but they are now nationwide in drugstores, retail stores like Old Navy, and they even have their own standalone stores! e.l.f. Cosmetics' brand history actually has 13 yeas of growth under its belt. Beauty lovers, rejoice because our beloved affordable brand is coming out with a brand spanking new line: Beauty Sheild.
The all-new, upcoming Beauty Shield line will focus on skin care!
The collection has all sorts of creams and sprays to protect and soothe your face.
Our fave makeup guru, Trendmood revealed that Beauty Shield includes new four products that we can't wait to get our hands on. First, there is a
First, there is a Massaging Overnight Recovery Cream. We are so stoked for affordable night cream! Next, there is a makeup defense mist, which we are pretty sure is a vitamin packed setting spray. One of the products we are most excited about is a makeup primer with SPF 50! Hello, sun protection! Finally, there is a Vitamin C-enriched serum that combats free-radicals and brightens the skin.
e.l.f. gave additional sneak peeks of the Beauty Shield products during behind-the-scenes looks at their shoot in Palm Springs.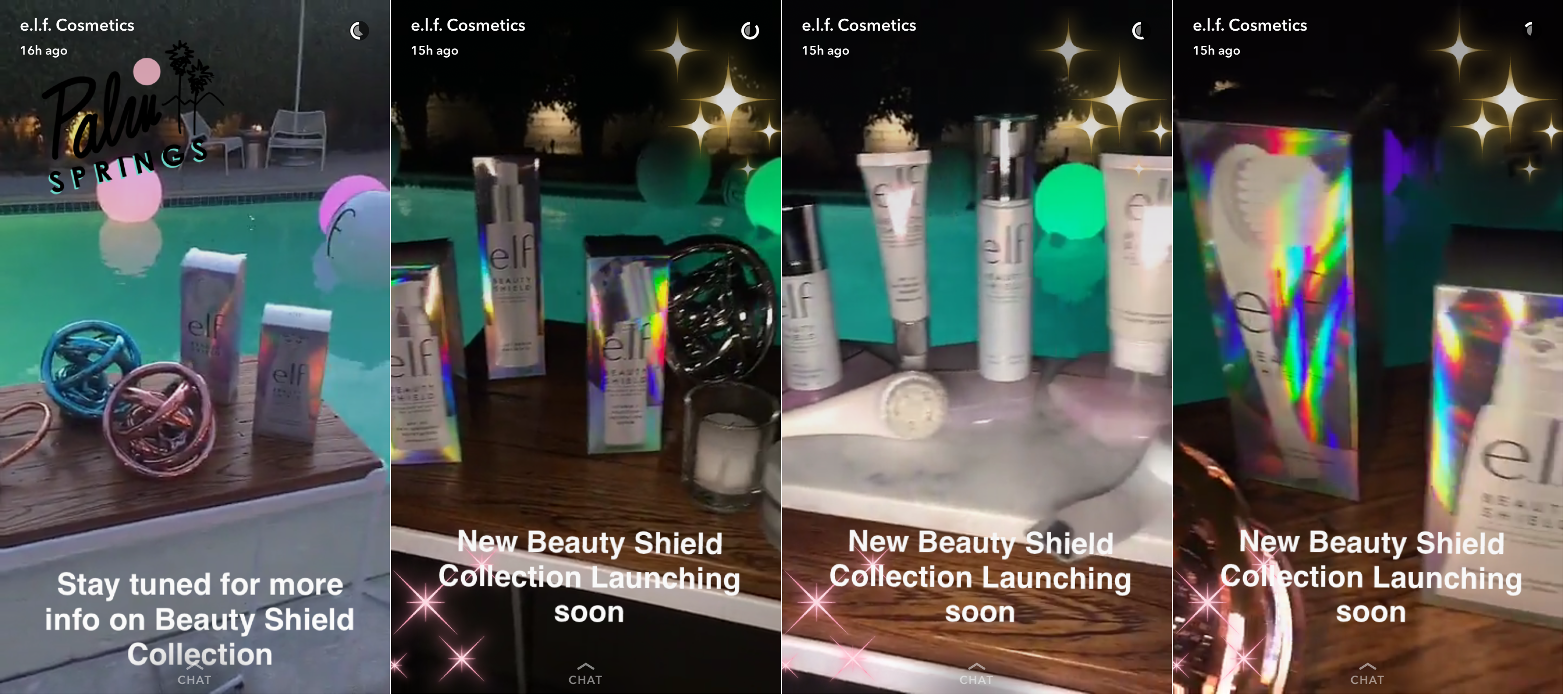 We are so excited for an affordable face brush, too!
We can not wait to incorporate these affordable e.l.f. Beauty Shield products into our skin care and makeup routine!