Christmas came early because E.l.f Cosmetics is dropping a new beauty product every day in September
Start pinching those pennies, because everyone's favorite affordable beauty brand is about to blow your minds for one month straight. e.l.f. Cosmetics is releasing products every day in September. That's right, brand new makeup and beauty tools every single day for 30 days. It's like the makeup goddesses realized that life is pretty intense right now and we need a little break in the form of a daily makeup surprise.
While we don't have too much information on specific products quite yet, we can expect to see many first-to-mass products for eyes, lips and face — ranging from a silicone blender and highlighting sponge duo to a foaming bubble mask, lipsticks that protect against environmental aggressors, and beyond.
Keep those eyes trained on e.l.f. Cosmetics' social media, because starting Friday, September 1st, it's gonna rain beauty products.
Our fingers are already crossed for some gorgeous new fall lip colors.
It's definitely not every day you see a brand participating in such an extravagant launch, but e.l.f. has always been a uniquely innovative brand that gives the people what they want. It only makes sense that the next step would be an entire month of new products.
We can expect to see many brand new products in e.l.f's month-long launch.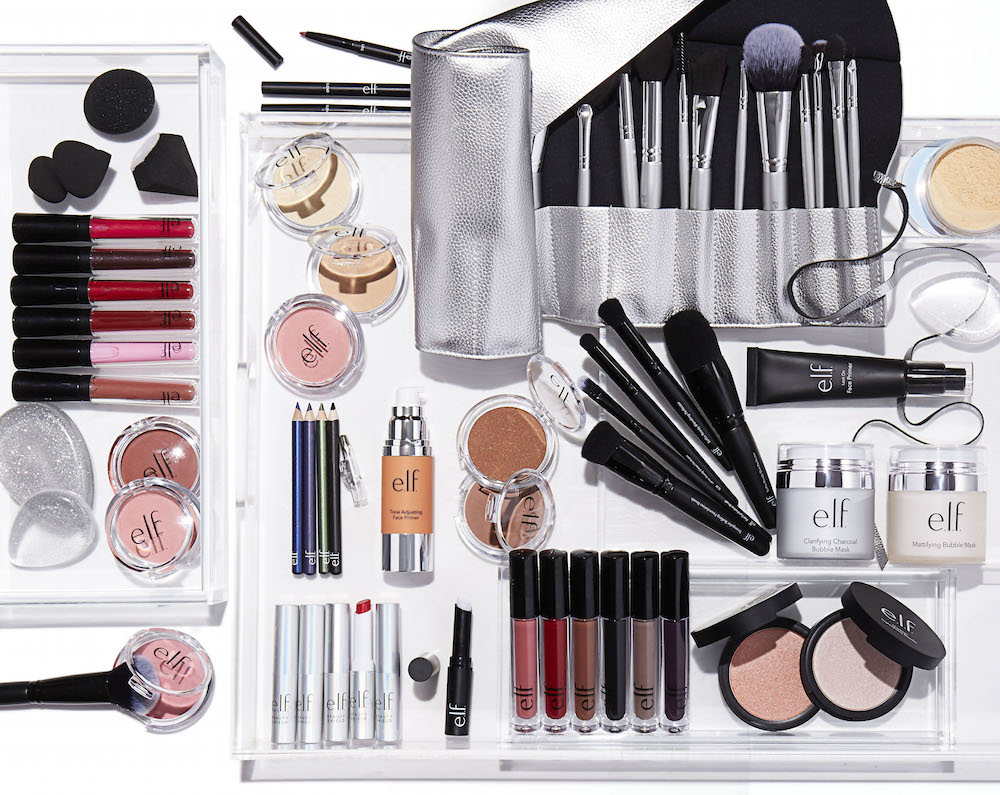 Waking up every day to a brand new product? Yes, please — now that is music to our world-weary ears.