E.l.f Cosmetics is blowing our minds because their face palettes have a genius secret compartment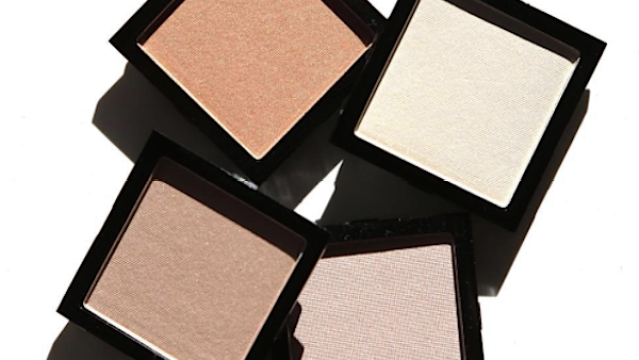 We love being able to get makeup at drugstores that are dependable, wear beautifully, and have a reasonable price point. One of our favorite beauty brands, E.l.f. Cosmetics, has just burrowed it's way even deeper into our hearts by letting us know that you can hack their gorgeous products and turn them into customized palettes that will suit our individual needs.
Apparently, we can pop the squares out of their Contour, Illuminating, and Blush palettes and mix and match whatever is most convenient for you. This is going to come in especially handy when we're traveling. Why take three different palettes when we can just pick our faves, stick them in one container and go? Amazing!
This is seriously life-changing. We're always looking for ways to make our lives easier without having to really pare down on our makeup during our travels. E.l.f. is straight-up innovative with their products, particularly when it comes to their "secret" compartments!
And how convenient is this for a touch-up after work? It's unlikely that we'll stuff our purses full of all our makeup so that we can glow up a bit before meeting our friends for a festive holiday drink, but if we can just throw one palette in our bag and spruce ourselves up it's a total game changer!
As a few Instagram commenters have noted, not all the pans pop out of every single palette, so you'll have to do a bit of troubleshooting to figure out exactly which ones you can use. But hey, maybe this will inspire E.l.f. to release individual pans of their shades so we can mix and match our own! Wouldn't that be something?
Check out E.l.f Cosmetics' selection at your local drugstore or at Ulta, and maybe you'll find the perfect combination of goodies to get you through your next trip! How would you mix it up?