E.l.f. Cosmetics' affordable new Massaging Eye Wand will maximize your serum and cream application
The concept and application of eye creams can be incredibly stressful. Firstly, there's the issue of needing another moisturizer for our eyes altogether. Then there's the issue of applying it without getting red or irritated eyes. However, the E.l.f. Cosmetics Massaging Eye Wand was created to help you feel more relaxed about the whole process.
Rather than using your fingers to apply eye cream, and inevitably further irritating your gentle under eye circles, the E.l.f Cosmetics Massaging Eye Wand will do the work for you.
The device has a curved handle for easy control, and gently vibrates to both massage skin and increase absorption of creams and serums.
Plus, it looks super futuristic and you won't get your hand germs all over. The model in the beauty brand's Instagram post looks like she's having A BALL applying this eye cream. We want this feeling.
The handy device has an attached cap for the tip (to keep operations clean and tight) and runs on one AAA battery.
The battery is included, so there's no second shopping trip.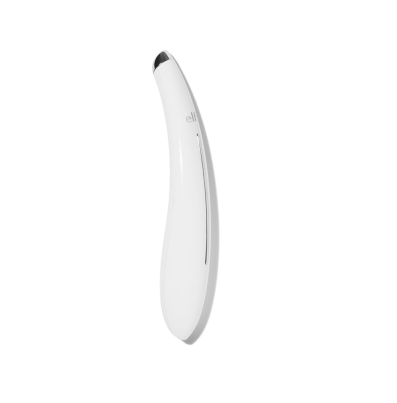 You can buy it on the E.l.f Cosmetics website for $25!
This is what our eyes have been craving for years, or months, or minutes. Either way.