Uh oh, that E. coli outbreak may be linked to Panera Bread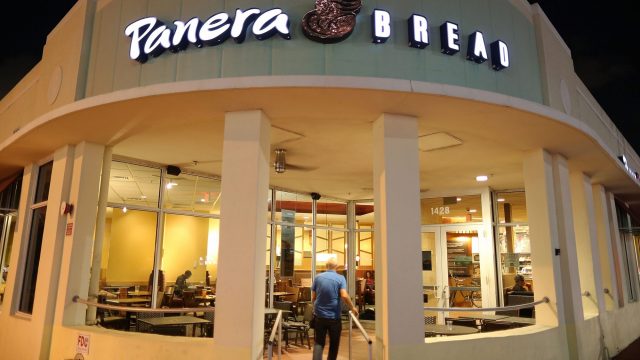 So, remember that massive E. coli outbreak that's been wreaking havoc in several U.S. states thanks to tainted romaine lettuce? Yeah, um… we're not happy about this new development in that story. The E. coli outbreak may have started at Panera Bread, so what does that mean for those of us who are obsessed with the fast-casual chain?
According to NJ.com, health officials have confirmed that they're investigating a Panera Bread location in Phillipsburg, New Jersey, along with other locations in the area. It seems like the outbreak could have started there, but obviously, the investigation is still ongoing.
If you're heartbroken, don't worry — it's not yet confirmed that the E. coli outbreak started at Panera Bread, and if it is, we don't doubt it'll be taken care of quickly.
After all, matters of public health are nothing to joke around with, and we doubt that Panera would ever let this happen again if they're even responsible in the first place. As part of the investigation, officials gathered food history from the people who have been affected by the outbreak, and it seems dining at Panera is a common thread among them.
"We are working with the FDA and the CDC," Donna Leusner, a spokeswoman for the New Jersey Department of Health, told USA Today. "The state lab is conducting tests to see if the strain of E. Coli bacteria (there are many) match. The CDC will then conduct confirmatory tests. As more information becomes available, we will provide that to the public."
Until the investigation has concluded, the best way to remain safe is to avoid romaine lettuce if you can help it — whether it comes from a Panera Bread store or not. In the meantime, we'll be waiting for the all-clear so we can go grab a bread bowl in safety again. Whatever's going on should be resolved quickly so that no more people get sick!