I Give Myself Salon-Quality Blowouts With This Hair-Styling Tool
It can curl, blowdry, and straighten your hair while giving it volume and body, too.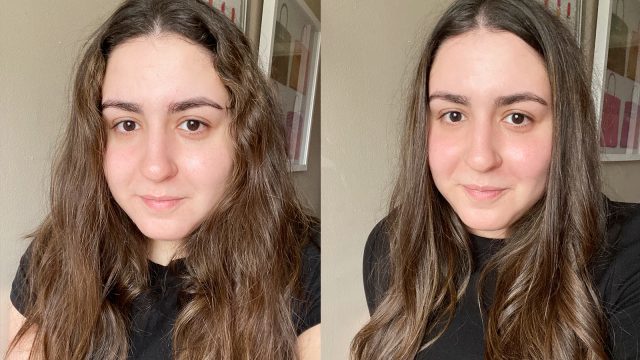 Welcome to Game Changers, a weekly series in which we reveal the holy-grail beauty products we're loving now—the ones that saved our hair, cleared our skin, and, in some way, changed our lives.
As someone who's always had frizzy and wavy hair, I've learned that a high-quality hair-styling tool is essential. However, until this point, I hadn't found one I could stand behind. I've tried countless flat irons, curling wands, blowdry brushes, and hair dryers, but I never achieved the salon-quality blowout that I strived for. That is, of course, until I tried the Dyson Airwrap. 
This blowdryer/curling wand/blowdry brush hybrid literally does it all. Regardless of what look I want to create, the Airwrap has an attachment for it. Straightening, curling, or blow-drying can be done in a matter of minutes. No matter how many times I use it, I am consistently blown away by the results and the efficiency of the Dyson Airwrap. Each time, I am left with the body and volume of a professional blowout without having to shell out $45 for one.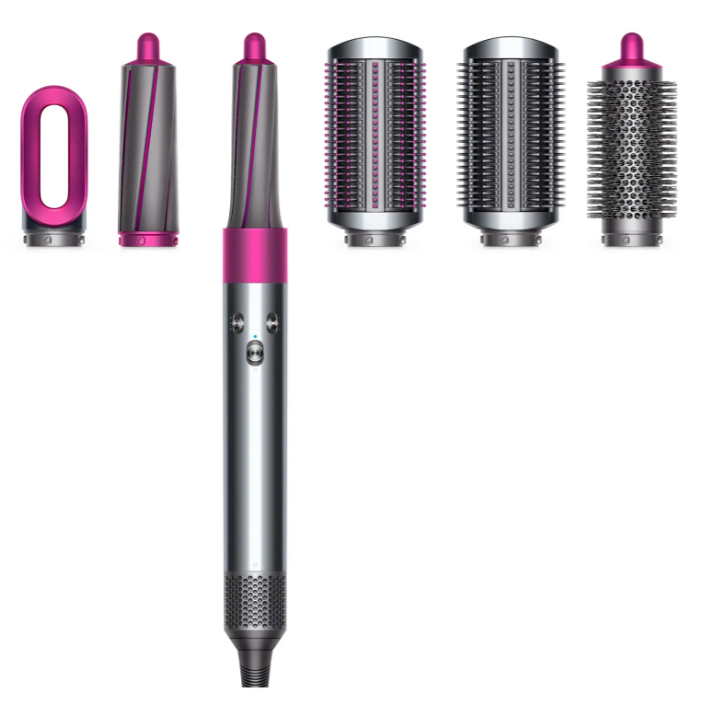 Dyson Airwrap
$$549
Shop it
Nordstrom
After drying my hair to about 80% with the pre-styling dryer, I use one of the smoothing brushes to straighten and smooth out any frizziness. Then, to give myself the salon-like blowout that I consistently crave, I use the 1.2-inch barrels to add some curls to my hair. Unlike traditional curling wands, these curling barrels don't need to be held in place; an air vacuum that's created holds hair in place and leaves you with creaseless curls.
The technology behind the Dyson Airwrap is what distinguishes it from other hair tools. Powered by the brand's digital V9 motor, the Airwrap spins up to 110,000 times per minute. Plus, due to its intelligent heat control, it also measures its temperature up to 40 times per minute to prevent heat damage to your hair. 
Originally, I wanted to hate the Dyson Airwrap because of its nearly $550 price tag. However, the creaseless, voluminous, salon-quality results leave me impressed every time. Plus, after doing the math I realized that it comes down to the price of a little over 12 blowouts. Investing in a piece I can use countless times rather than having to ration out my professional blowouts is definitely worth it to me.