Dylan Sprouse ran into "Suite Life" costar Brenda Song while running errands, blessed us with a selfie
If you grew up in the '90s and 2000s, you've probably seen The Suite Life with Zack and Cody. That is, if you were blessed with the Disney Channel. If so, you'll be happy to know that Dylan Sprouse and Brenda Song reunited for a bit in Los Angeles the other day.
The show, which ran from 2005 to 2008 before gaining a spin-off, featured a pair of twins — Dylan and his brother Cole. In the show, Song played the role of the fashionable (and quite rich) London Tipton, the daughter of the owner of Tipton Industries.
Sprouse ran into Song spontaneously and decided to snap a photo for his Instagram Story. Be prepared, since they both look older (and gorgeous).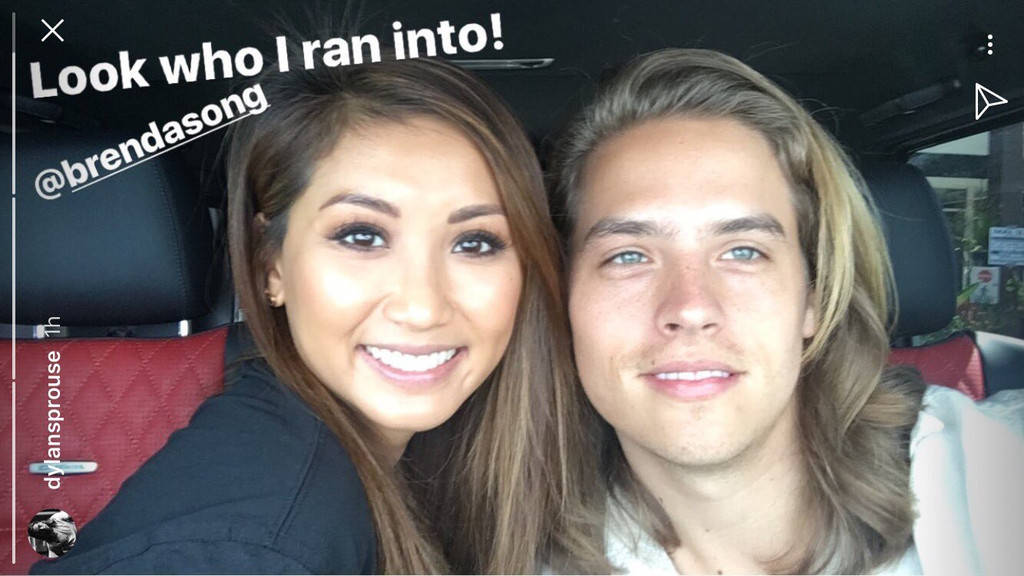 Sprouse is currently about to re-enter the world of acting. His brother Cole made headlines when he signed onto the hit show Riverdale after a similar break from acting.
But unlike his twin, Sprouse decided to focus more on films. He just wrapped up filming a short called Carte Blanche, and his film Dismissed — in which he plays the lead — is expected to premiere soon.
It must be nice to have a few acting projects lined up, since just last year, Sprouse posted a rant about people constantly asking him what he was "doing now."
In the statement, which has since been deleted, he said that he'd tell people how he was waiting for a part that he actually felt good about. So hopefully he's found something he's happy with.
As for Song, she has appeared in a bunch of different shows since The Suite Life of Zack and Cody ended, including a brief role onNBC'sSuperstore.
Fingers crossed that a full cast reunion happens soon, because this brief one has made us happier than ever.