Dylan Sprouse seemingly confirmed brother Cole's breakup with Lili Reinhart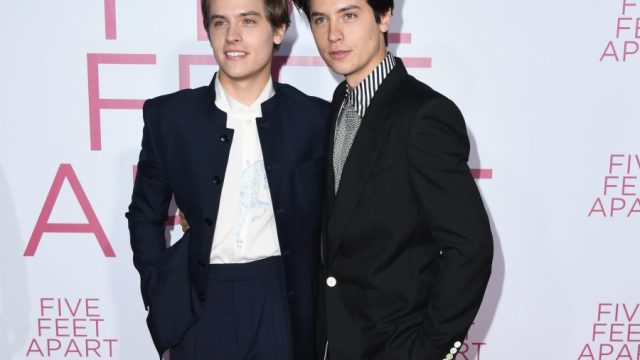 Another day, another round of speculation that Cole Sprouse and Lili Reinhart have broken up—but this time, that speculation has been seemingly confirmed by the most reliable source possible (read: Cole Sprouse's literal twin). In an interview with Entertainment Weekly on Wednesday, May 27th, Dylan Sprouse was asked how his brother Cole was doing post-breakup.
In response, Sprouse said, "I mean, he's living." So: He didn't outright confirm that the breakup occurred, but he didn't deny it, either.
This all comes in the wake of Page Six reporting on May 25th that Reinhart and Sprouse officially ended their three-year relationship. A source told Page Six that "Cole and Lili split before the pandemic hit, and have been quarantining separately," adding that the two "remain good friends"
Later that day, E! News also reported on Reinhart and Sprouse's breakup. According to several sources who spoke exclusively to E!, the breakup mainly came down to enforced distance due to quarantine measures.
https://www.instagram.com/p/B0WOffWgXJk
Dylan Sprouse did confirm, however, that his brother is isolating with Riverdale co-star KJ Apa at Apa's home in Los Angeles. Importantly, he called this "very cute," which we will officially confirm.
Sprouse continued, per EW, "I've heard a lot of cute stories. I heard they're just lifting weights and eating cheese…He's good. He's getting healthy, he's relaxing, and I talk to him every day. We still FaceTime every day, for every year of my life."
We're happy to hear that Cole and his hot new mustache are doing well.