Dylan Sprouse is returning to acting, and here's everything we know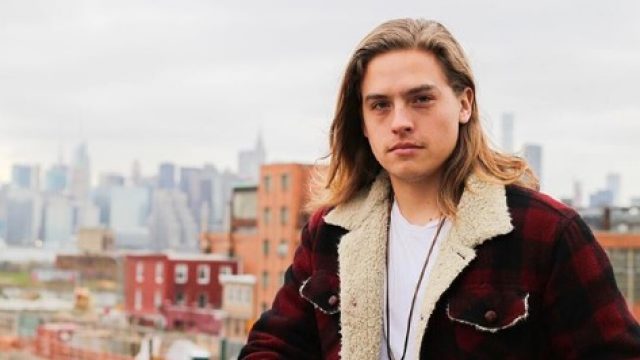 Cole and Dylan Sprouse first won our hearts as Julian back in 1999's Big Daddy, and we've loved watching them transition from adorable child stars to ~serious~ adult actors. And though he's been busy with other cool projects lately, Dylan Sprouse is making his big return to acting so soon, and we could not be more excited.
It seems the former Suite Life star has just begun filming Carte Blanche, an indie drama also starring Suki Waterhouse, Jack Kilmer (Val's son), and model Jordan Barrett. We don't know much about the film or the role yet, but here's everything we do know.
https://www.instagram.com/p/BXO5bwchpaQ
Directed by Eva Doležalová, the drama began filming over the weekend, and Doležalová was gracious enough to share some behind-the-scenes photos of Dylan at work. Dylan will be playing a character named Gideon Blake, and unfortunately the plot details and expected release date are still shrouded in mystery…for now, of course.
This will be Dylan's second acting role since wrapping up the Suite Life franchise with his brother back in 2011. The twins then enrolled at New York University, enjoying life as college students in New York City before graduating in 2015.
Additionally, Dylan has recently worked on another indie movie, entitled Dismissed, which is slated to be released sometime this year. And as if all of that wasn't exciting enough, he's also opening a meadery and bar called All-Wise Meadery in his Brooklyn neighborhood, where he will serve as Master Brewer.
Needless to say, we can't wait to see any and all projects Dylan has in the works!