Dylan Farrow, Woody Allen's accuser, asks why the #MeToo movement has ignored his crimes
The recent tide of sexual misconduct allegations in Hollywood has called out the abuse of many powerful men — Harvey Weinstein, Kevin Spacey, and Louis C.K., to name a few. But one name has been notably absent from the conversation: Woody Allen. In a December 7th op-ed in the Los Angeles Times, Dylan Farrow, who alleges her adoptive father abused her sexually as a child, asked why Allen has remained absent from the #MeToo conversation.
Farrow expressed outrage over the fact that Allen's career seems untouched by sexual assault accusations. She cited the release of Allen's new movie Wonder Wheel on December 1st. She also noted that Allen had even been denied custody of her in a 1993 court case due to the allegations — that's how serious they were.
Farrow also criticized Blake Lively, Kate Winslet, and Lady Bird director Greta Gerwig — who have all worked with Allen — for their willingness to condemn other men accused of sexual misconduct while remaining silent about Allen. She also called out media outlets for discrediting her and her mother's claims in the past.
"It isn't just power that allows men accused of sexual abuse to keep their careers and their secrets," she concluded. "It is also our collective choice to see simple situations as complicated and obvious conclusions as a matter of 'who can say?'"
Farrow is the adopted daughter of actress Mia Farrow. In the '80s and '90s, Farrow's mother and Allen dated, and he co-adopted two of her children, including Dylan. Farrow has alleged that, when she was seven years old, Allen sexually assaulted her in their attic.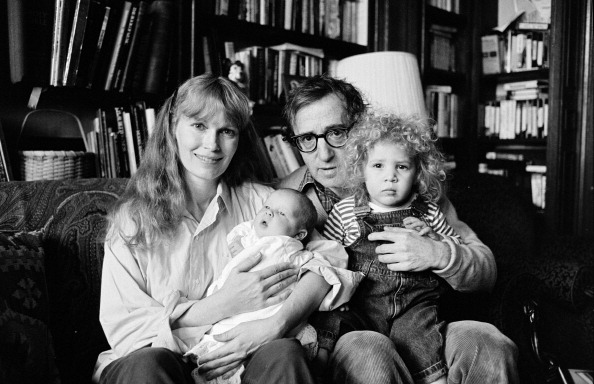 Allen has routinely denied the allegations against him, and has implied Farrow's mother fabricated the claims out of anger following the couple's breakup. Critics, meanwhile, have continued to praise Allen's work despite Farrow's account of abuse. He won an Oscar for Best Original Screenplay in 2012, and was honored with a Golden Globe for Lifetime Achievement in 2014.
Knowing that someone you admire has been accused of sexual assault can be a bitter pill to swallow. But Farrow is so right to point out this hypocrisy. We've said it before, and we will keep saying it until this is no longer an issue: Victims must be taken seriously when they come forward with accounts of abuse, and sexual abusers must be held accountable for their actions, no matter who they are.