Dwyane Wade clapped back at trolls criticizing him for supporting his son at Pride, and everyone needs to hear this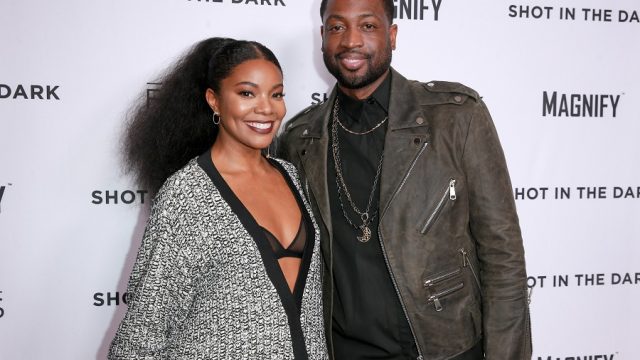 NBA star Dwyane Wade and his wife Gabrielle Union showed support for his son Zion at Miami Pride in April. At the time, the actress shared her stepson's first pride experience on social media, with Wade voicing his love on Instagram Stories, writing "We support each other wide Pride!" And though his support for his son received tons of praise, there was also some unwelcome criticism from trolls online.
In a new interview with Variety, the basketball player was asked if he was surprised by the backlash he received—and his response was beyond perfect.
"This is my job as a father, and I'm very uneasy about accolades that come from supporting my kids or obviously the negativity that comes with it. I'm doing what every parent should do," he explained.
"Once you bring kids into this world, you have to become unselfish. You're not important anymore. Your kids become the most important thing, your family becomes the most important thing. So I'm doing what I feel is right for my family, and like I said, that's to support my kids and the same way, like I said. If it's a sport, if it's when they come home with great grades, it's to big them up. Let them know they can do anything in this world," he continued.
Wade, who welcomed his fourth child, first with Union, in November, went on to explain that as a teenager, he wasn't told he could be anybody or do anything he wanted, which is why it's important for him to be as supportive as possible.
"It's my job to be their role model, to be their voice in my kids' lives and let them know you can conquer the world, and you have the support of your father. You have the support of your family every step of the way," he said. "So go be your amazing self and we're going to sit back and love you and support you along the way."
Watch a snippet of Dwyane Wade's Variety interview below:
Can someone give this man the Best Dad Award? Because this is exactly the kind of advice every parent needs to hear.