Dwayne Johnson posted an epically feminist tribute to his girlfriend on Mother's Day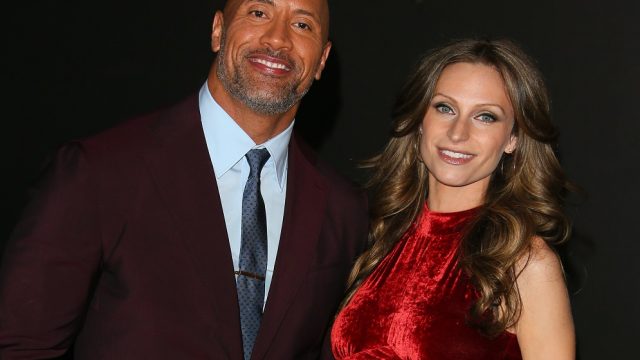 We saw some excellent odes to motherhood on Mother's Day on May 13th, but we have to give major props to Dwayne "The Rock" Johnson for not only giving longtime girlfriend Lauren Hashian a ton of compliments, but sending the message that women are strong, powerful multitaskers who get the job done.
Johnson and Hashian parent two young daughters together — Jasmine and Tiana. Johnson is also the proud papa to a teenager named Simone, meaning that he's surrounded by strong ladies. In his Instagram message, Johnson posted a beautiful photo of Hashian and his two littlest ladies, and shared why Hashian is such an important part of his life, both as a mom and as an individual.
Warning: This tribute to Hashian might leave you in tears.
"I'm in constant respect and grateful awe of all the things this incredible mama accomplishes on a daily basis," he wrote.
He also called out her incredible professional accomplishments, reminding the world that she's not just a mom or his partner, but an awesome individual in her own right. Hear, hear!
"Of all the human beings on this earth she could have as her partner - she chose me," Johnson concluded. "One big, brown, bald, tattooed, very lucky SOB."
Hashian has been romantically linked to Johnson since 2007, and they've gradually become one of our favorite celebrity couples (with Johnson consistently posting feminist content to his social media feeds).
Seriously — #couplegoals.