Dwayne 'The Rock' Johnson had a very sexy Thanksgiving and we're kinda jealous
Dwayne "The Rock" Johnson, this year's Sexiest Man Alive, is here to remind us all that you can be sexy when people least expect it…even when you're stuffing your face full of Thanksgiving noms (or leftovers at this point).
The highest paid actor in Hollywood and star of Disney's newest film Moana took to Instagram on Thursday and shared part of his Thanksgiving dinner with his followers. Mmm, three kinds of pie, Reddi-Wip, and coffee at the ready. How could you go wrong?
And, if you're not new to his Insta, you know how he gets down with food. I mean, have you seen his pancake stacks?!
In his Thanksgiving photo caption, Johnson said he:
"had a grateful Thanksgiving today. Sexiest Man Alive just swimming in warm pie. As per yoosh. Happy Thanksgiving to everyone out there and I hope you created some great memories today with your families."
In his interview with People, Johnson discussed how he felt about his recent title.
"I said, 'That's awesome.' And then what went through my mind was just how cool and exciting it is. And then I thought, 'Wow, we've pretty much reached the pinnacle.' I'm not quite too sure where we go from here. I've done it all, this is it.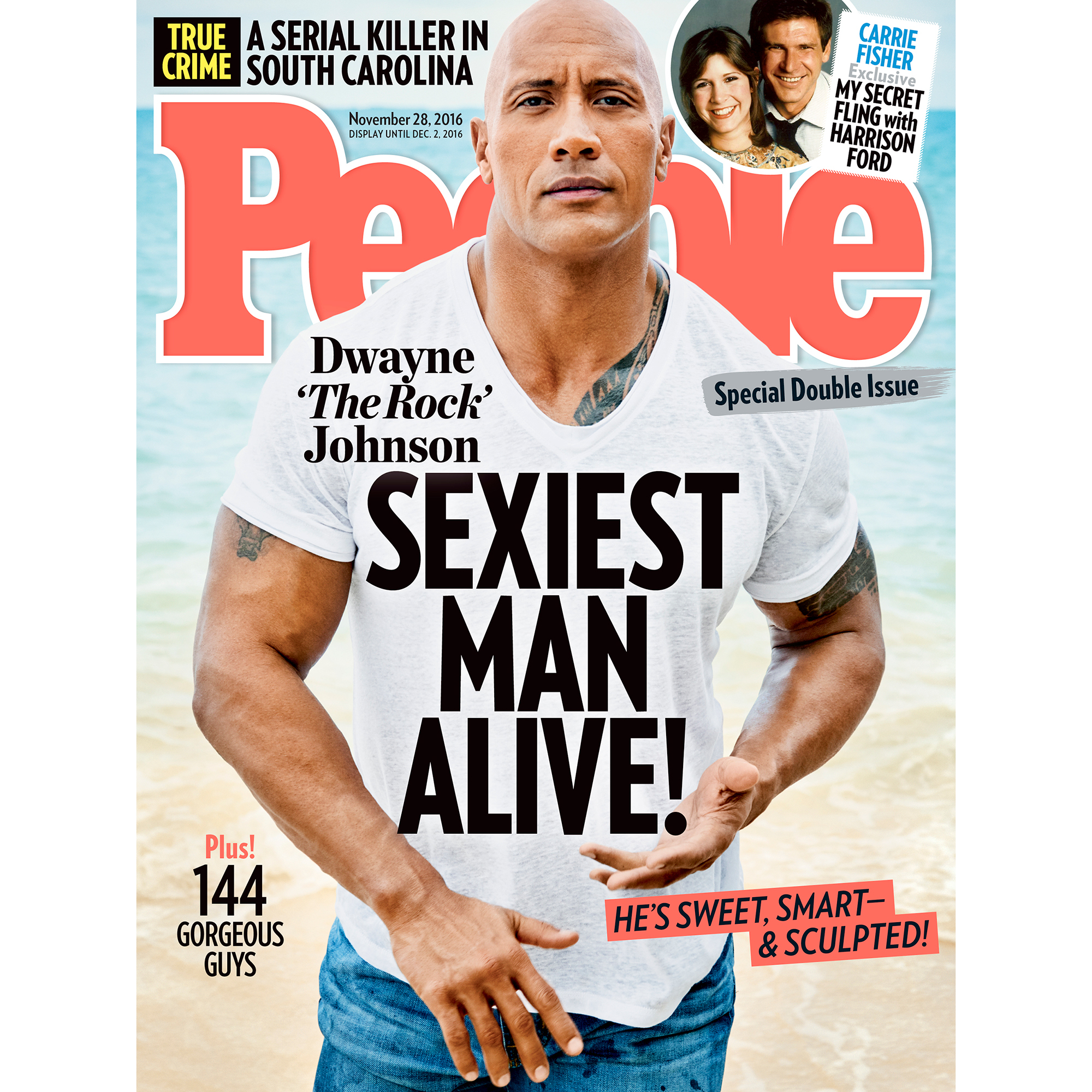 He's equal parts talented, caring, and funny. We hardly doubt that this is the pinnacle of his career, especially with his family behind him!
Johnson also spoke about his long-term girlfriend Lauren Hashian and his daughters Jasmine, 11 months, and Simone, 15.
"I've made big sweeping changes in my career over the years, which have served me nicely, he said. "But I feel that the big sweeping changes that happened in my life, in my relationships, of being a dad, of being a partner, and the things that I was and the things that I am, has really lent itself to a confidence.
In his own words, "…no one past or future will ever have as much fun with this title of #SexiestManAlive as I will ;)" and that charismatic, positive attitude is sure to continue to spill over into other aspects of his career.