Dwayne Johnson's daughter could not be bothered by his Christmas ~dad jokes~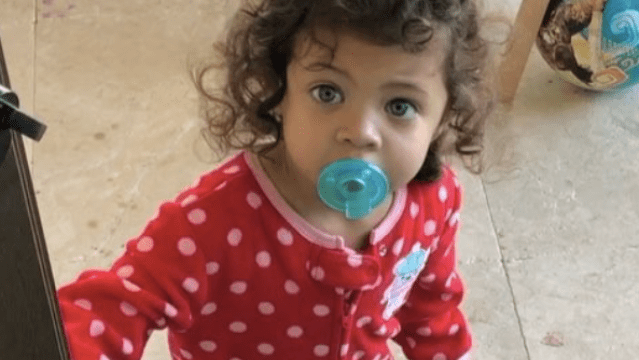 Dwayne "The Rock" Johnson's daughter is all of us when we're in the middle of some ~me time.~ Johnson celebrated Christmas with his family when he decided to surprise his two-year-old daughter Jasmine with some Christmas spirit. Jasmine was painting in the living room when her dad, Johnson, walked in singing "Here comes Dwanta Claus, here comes Dwanta Claus." Instead of embracing her dad's adorable Christmas spirit, she promptly shut the door in his face so she could return to her little painting party. Girl, we get it. Everybody needs time for some #SelfCare.
The Rock recently announced that his girlfriend Lauren Hashian is pregnant with the couple's second child, another girl, making little Jasmine a future big sister. Johnson also has a teenage daughter, Simone, from a previous relationship. Actually, it wasn't Johnson who announced the baby news, it was Jasmine.
"Our Jasmine Lia would like to make a big announcement - IT'S A GIRL! @laurenhashianofficial and I are boundlessly grateful for this blessing as this spring we'll welcome our second baby. Plus, Jazzy is excited to boss around and protect her lil' sis. And once again, big daddy is completely surrounded by beautiful estrogen and loving, powerful female mana. All girls. One dude. And a boy dog. I wouldn't have it any other way," Johnson captioned the photo of his youngest daughter next to a hand-written birth announcement.
Here's Jasmine in the now-iconic "Dwanta Claus" painting video.
Dwanta Claus is an alter ego the actor adopted for a December 2017 issue of Entertainment Weekly.
Even at age two, Jasmine's like "ugh, dad jokes."