Dustin from "Stranger Things" posted the most insanely cute baby photo of himself and it will make you so, so happy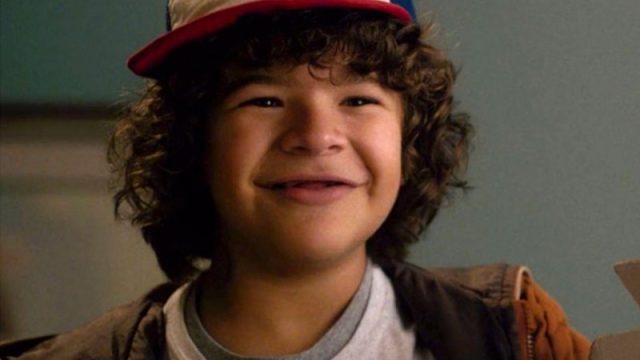 The cast from Stranger Things have got to be the cutest bunch of kids we have ever seen. Fan favorite Gaten Matarazzo, who plays Dustin on the series, just posted the sweetest throwback photo of himself on Instagram — proving that he was just as cute then as he is now.
The 14-year-old actor initially stole all of our hearts instantly with his lisp and adorable smile. And once he spoke about his genetic condition cleidocranial dysplasia — which causes his affects his bone and teeth growth — we found ourselves loving him that much more. He's just so darn cute and charming!
This photo proves that Gaten was the sweetest 9-year-old ever!
Gaten shared on Instagram that the photo was taken five years ago at his Broadway debut! We don't know what you were doing at the age of nine, but performing on Broadway definitely wasn't on our radar.
It's amazing how professional the Stranger Things kids are! In every interview they seem to carry themselves with so much maturity — something that a few adult stars have trouble doing.
That's why we love them! They're adorable, talented, absolutely hilarious, and we can't get enough of them on camera and behind the scenes. And this throwback photo of Gaten just put us in the feels!