Dustin from "Stranger Things" can sing like an angel, and this video proves it
We've all fallen in love with Dustin from Stranger Things. He's the adorable, smiling, curly-haired kid who loves X-Men and chocolate pudding. Dustin is played by Gaten Matarazzo, who is not only a fabulously lovable actor. He's also an incredible singer.
Check out Gaten singing one of the most difficult songs from the musical Les Miserables like it's NBD.
https://www.youtube.com/watch?v=XvEmQK2GX3w?feature=oembed
Is that magical, or what? He's so small, and yet his voice is so strong and powerful. He has an amazing range for a kid his age (12 at the time), and what a bold choice for karaoke! This is a very difficult song, and is meant to be sung by VERY experienced actors, so we are blown away by how well Gaten pulled it off! Seriously, he is barely bigger than that giant Spongebob behind him, and he is killing it!
It's no surprise that Gaten can sing, because he did play Gavroche, the young boy character in Les Miserables on Broadway.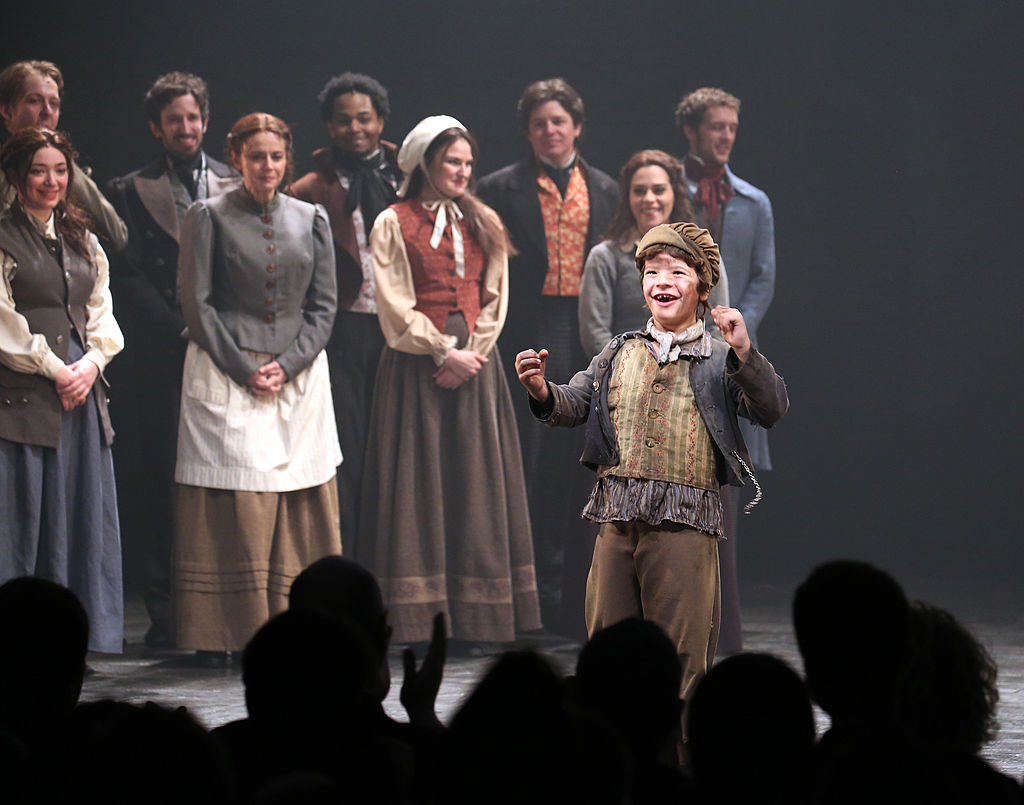 Although clearly Gaten has grander dreams than just Gavroche, and we definitely want to see him as the lead in a musical someday.
Our good pal Dustin is not only an incredible singer, he also knows where all the good snacks are.