Dunkin' Donuts is rolling out Salted Caramel coffee, and can it be fall already?
Are you ready for this summer heat to go away, so you can bundle up in layers and enjoy the perfect, breezy weather? While we're still a few weeks away from the temperature cooling down, it's never too early to start pretending that it's fall, and that starts with snagging the perfect fall beverage.
Dunkin' Donuts — who is just as excited for fall, and fall things, and fall flavors as we are — has just announced that they're going to start rolling out their pumpkin delicacies, ranging from coffee, to muffins, to donuts. But that's not the fall thing we're currently craving.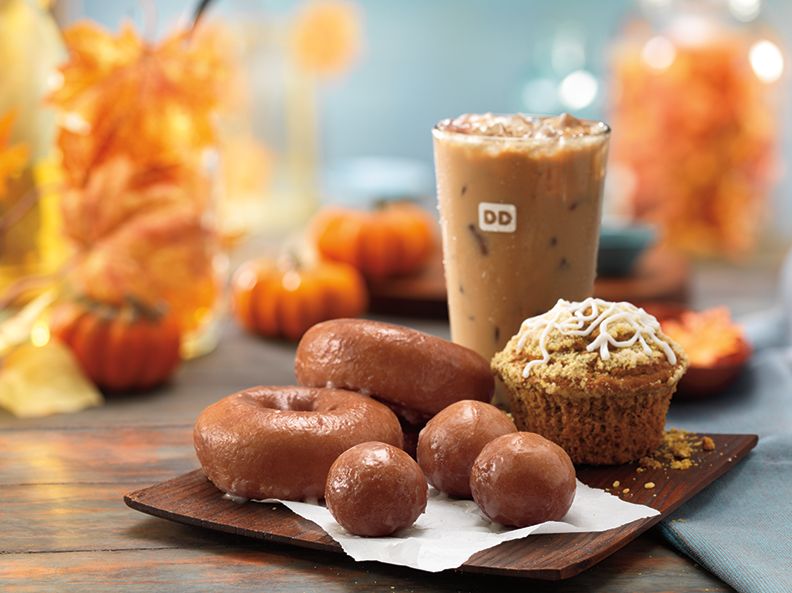 Over the past few years, Dunkin' has certainly kept us craving their coffee flavors, whether it was their simple (and perfect) french vanilla, or something a little bit more fun like sugar cookie, and just recently, the absolutely delicious pistachio. But this Salted Caramel sounds like it's going to top ALL of those, and then some. It'll be available for coffees — both hot and iced — along with lattes and macchiatos.
The flavor is described as the ~perfect~ combination of sweet and salty, and will be available at Dunkin' Donuts nation wide by no later than August 29th. The flavor will only be around for a limited time, so start preparing your tastebuds. You've got a lot of Salted Carmel coffee to drink this fall.