According to the Internet, Dunkin Donuts' new Pistachio coffee is life changing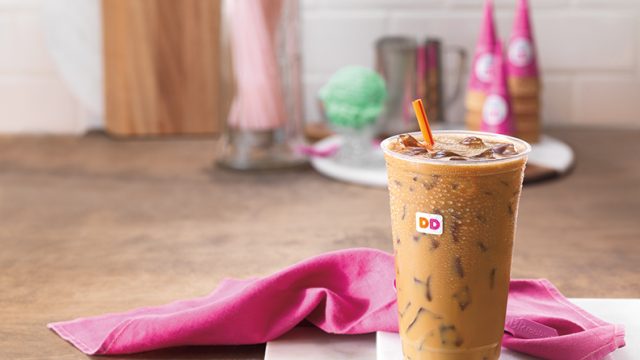 Continuing on with their Baskin-Robbins ice cream flavored coffee, Dunkin Donuts has released a brand new beverage, and coffee lovers are freaking out. Nut lovers are freaking out, too, because Dunkin's latest flavor is Pistachio.
Along with returning spring (and summer) favorites Cookie Dough and Butter Pecan, Dunkin' now offers hot or iced coffee, lattes and macchiatos with a Pistachio twist. It's okay to admit if you're a little hesitant about this new flavor, because it's hard to even describe exactly what Pistachio tastes like. It just takes like Pistachio, you know?
If you're wary about ordering one of these next time you make a Dunkin's run, don't be. According to just about everyone on the Internet, it is time to stop what you are doing, get in the car, and drive to your nearest DD, because this coffee is ~life changing~.
So far, there's not a negative review of this coffee out there. Probably someone has tried it, and disliked it, but they're sure not tweeting about it. And that, by default, means that this new coffee is getting five big gold stars in our book.
In short, run, don't walk, to get your hands on this ASAP. Pistachio is available nationwide as of right now, but like all seasonal flavors, it won't be around forever — unless we, as a nation, continue to sing its praise for all to hear.