Dunkin Donuts new holiday items are out, and we're seeing candy canes for days
The holidays are truly a magical part of the year. Maybe it's because we spend 10 months out of the year yearning what we can't have but when our favorite coffee chains unveil their holiday menus, out heart flutters. While we've all come to expect greatness from Starbucks during the holiday season, Dunkin Donuts is here to surprise us.
The Massachusetts-based coffee chain just unveiled new seasonal additions to their menu, including drink options in Crème Brulée and Peppermint Mocha flavors, which you can snag in coffee, latte, and macchiato choices. Additionally, Candy Cane Crunch Donuts and Boston Kreme Croissant Donuts are also joining the menu.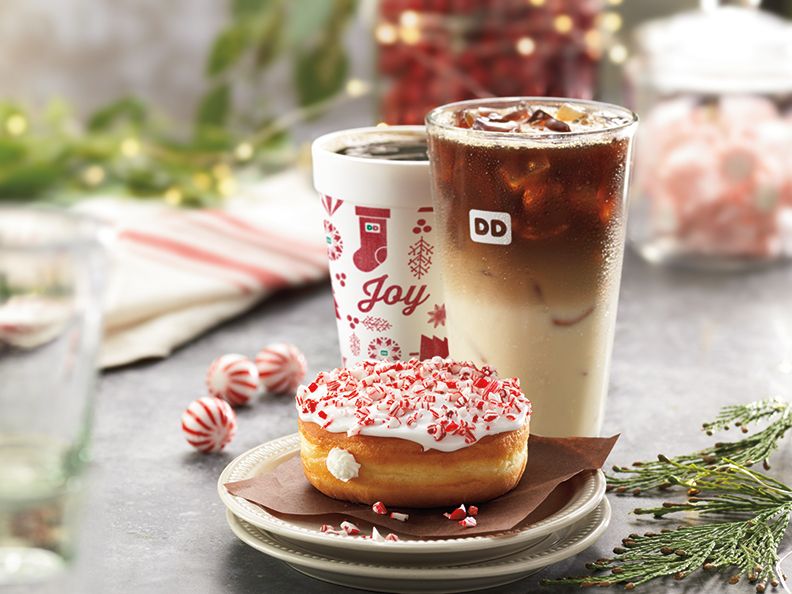 Of the holiday menu, Jeff Miller, Dunkin Donuts' Brands' Executive Chief and Vice President of Product innovation, explained 
"The holiday season represents one of our favorite times as on-the-go people look to our festive beverages and treats to keep on running throughout the busy weeks ahead.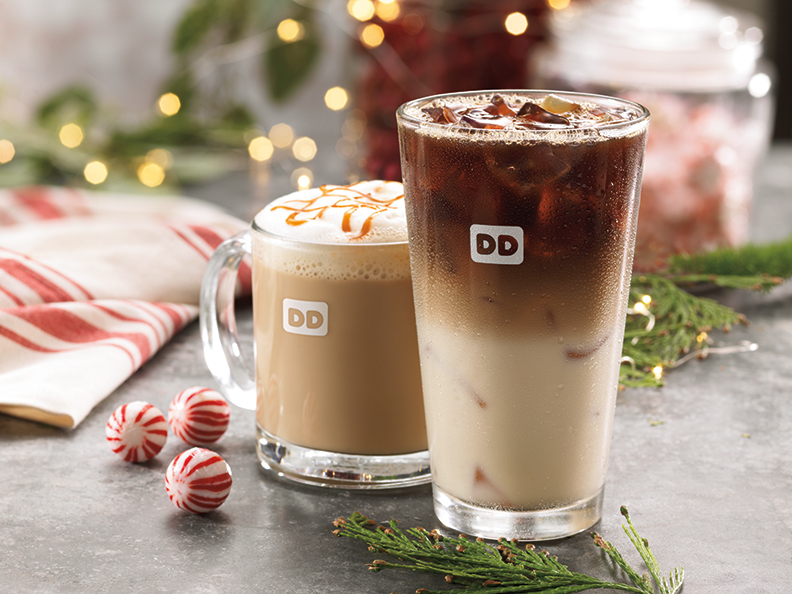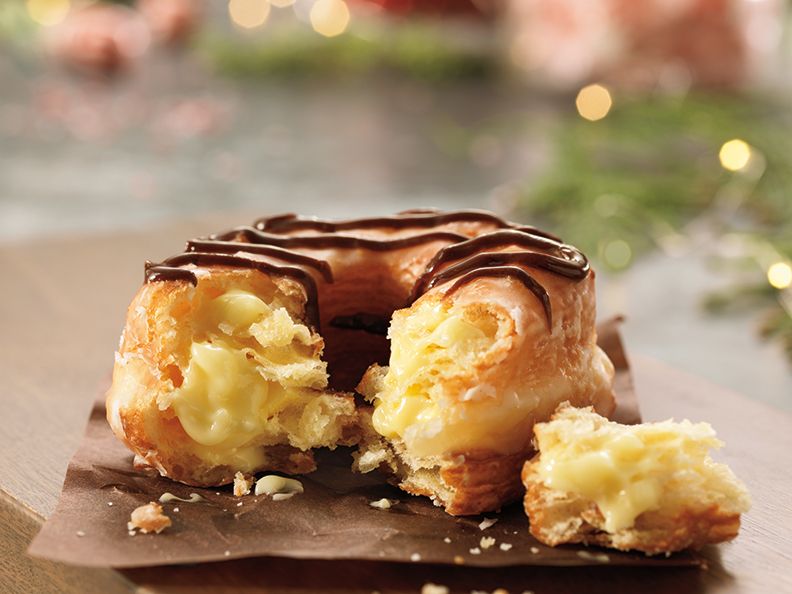 Miller is excited to help consumers get into the holiday spirit. "With our new Crème Brulée coffees, Candy Cane Crunch Donut and Boston Kreme Croissant Donut, we look forward to creating daily moments of joy and bringing smiles to our guests as they celebrate this wonderful time of the year."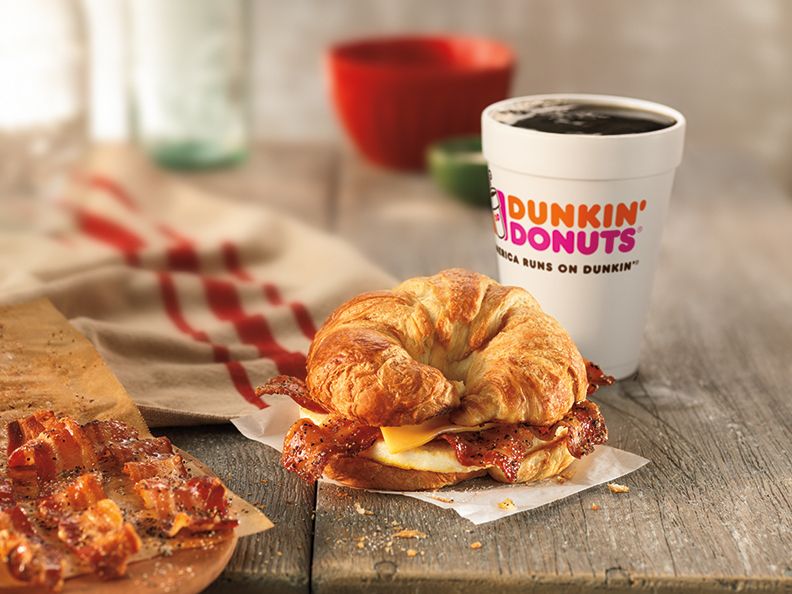 In addition to the new seasonal additions, the coffee chain is also bringing back a fan favorite snack. The Sweet Black Pepper Bacon Sandwich is making a grand return to the menu for the holiday season.
This is definitely an exciting time of the year. We'll definitely have to check out the Candy Cane Crunch Donut. Yum!