Get ready to fall in love: Dunkin' Donuts is releasing Vanilla Cupcake and Fudge Brownie coffee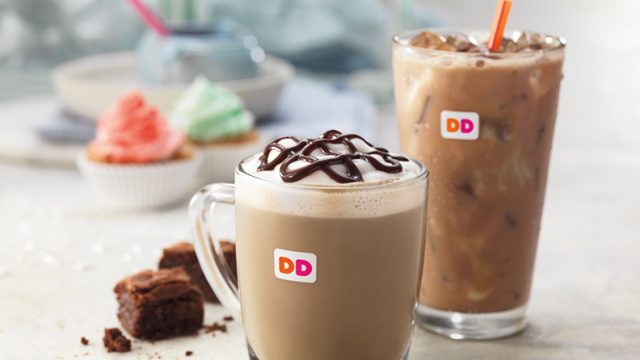 Tis the season for love and chocolate and coffee and chocolate flavored coffee made with love. Thanks to Dunkin' Donuts, this season there now are a couple new sweet coffee flavors to share with your own sweetie —  or for yourself to pair with heart-shaped donuts, which are back just in time to celebrate your love of them.
So what new flavors of coffee can you get at your local Dunkin' Donuts? The new coffee flavors are Fudge Brownie Swirl and Vanilla Cupcake Swirl. Sounds delicious, right? You don't even have to bake to enjoy some brownie or cupcake flavors. You can have them in a few different ways — hot or iced coffee, and in lattes and macchiatos. It appears that some of you are already hooked. false
But wait! There are also a few new pastries to pair with these delicious new coffees. The new Chocolate-Covered Raspberry Heart Donut is not only heart-shaped but also has a raspberry filling. And did we mention it's covered in chocolate?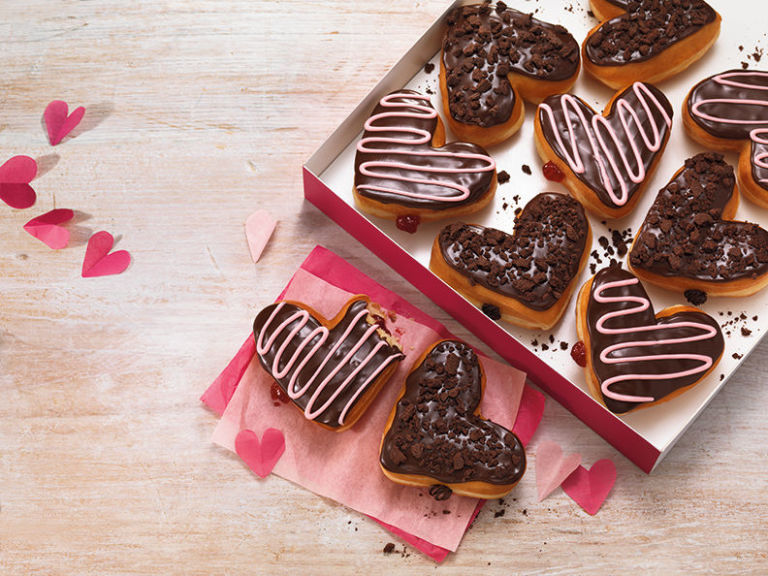 Then there's the Brownie Batter Crumble Heart Donut, which is also heart-shaped, so you can easily share the love by grabbing a few for those special people in your life. This donut has a brownie batter flavored buttercreme filling with brownie crumble sprinkled on top. To recap, that's double brownie both inside and outside of this donut. Is anyone else getting hungry?
Okay, one last announcement: The Fudge Croissant Donut is a returning favorite pastry. Why choose either a croissant and a donut when this fudge-filled glazed croissant donut is the best of both worlds?
You can grab the new Vanilla Cupcake and Fudge Brownie coffee flavors plus heart-shaped donuts beginning today at Dunkin' Donuts. So hop on over to Dunkin' Donuts and spread the love this Valentine's Day with some sweet treats.