Dunkin' Donuts now has *bottled* coffee and this is a game changer for caffeine addicts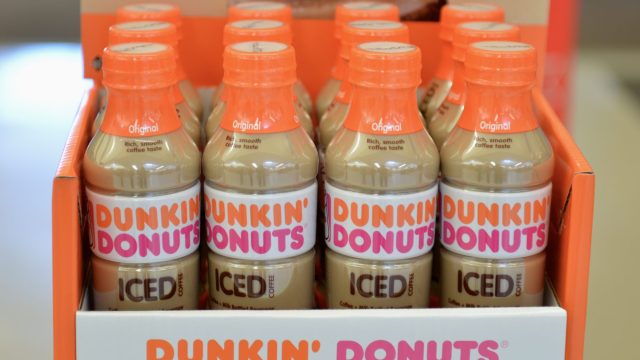 If you're one of the many Americans that runs on Dunkin' Donuts, now is a good time to listen up: The coffee (and ?) staple has just rolled out their newest product, but it's not one you can buy in-store…well, actually you can buy it in a store, but you're probably going to be snagging it somewhere other than Dunkin' Donuts.
Jumping on the growing bottled coffee trend, now Dunkin' Donuts has some, too. Just like you might pick up a bottle (or six) of read-made Starbucks coffee at the grocery store, you can now do the same with Dunkin'.
"We are delighted...[to bring] ready-to-drink Dunkin' Donuts coffee to the refrigerator cases of grocery, convenience stores and mass merchandisers, as well as inside Dunkin' Donuts restaurants, across the United States," Dunkin' Brands Chairman and CEO Nigel Travis, explained in a press release.  "Our research has clearly shown that ready-to-drink coffee consumption is a separate occasion from the purchase of our restaurant-brewed iced coffee. That same research also shows that having a ready-to-drink coffee product builds brand loyalty. We strongly believe that this product launch is good for customers and for our franchisees.
It's also good for our coffee consumption. Often times we're just NOT by a Dunkin' to grab a coffee, so this ready-to-go bottle is the next best thing.
Dunkin' Donuts actually sent the four new coffees to HelloGiggles, and in the name of journalism (and coffee) we tried them all.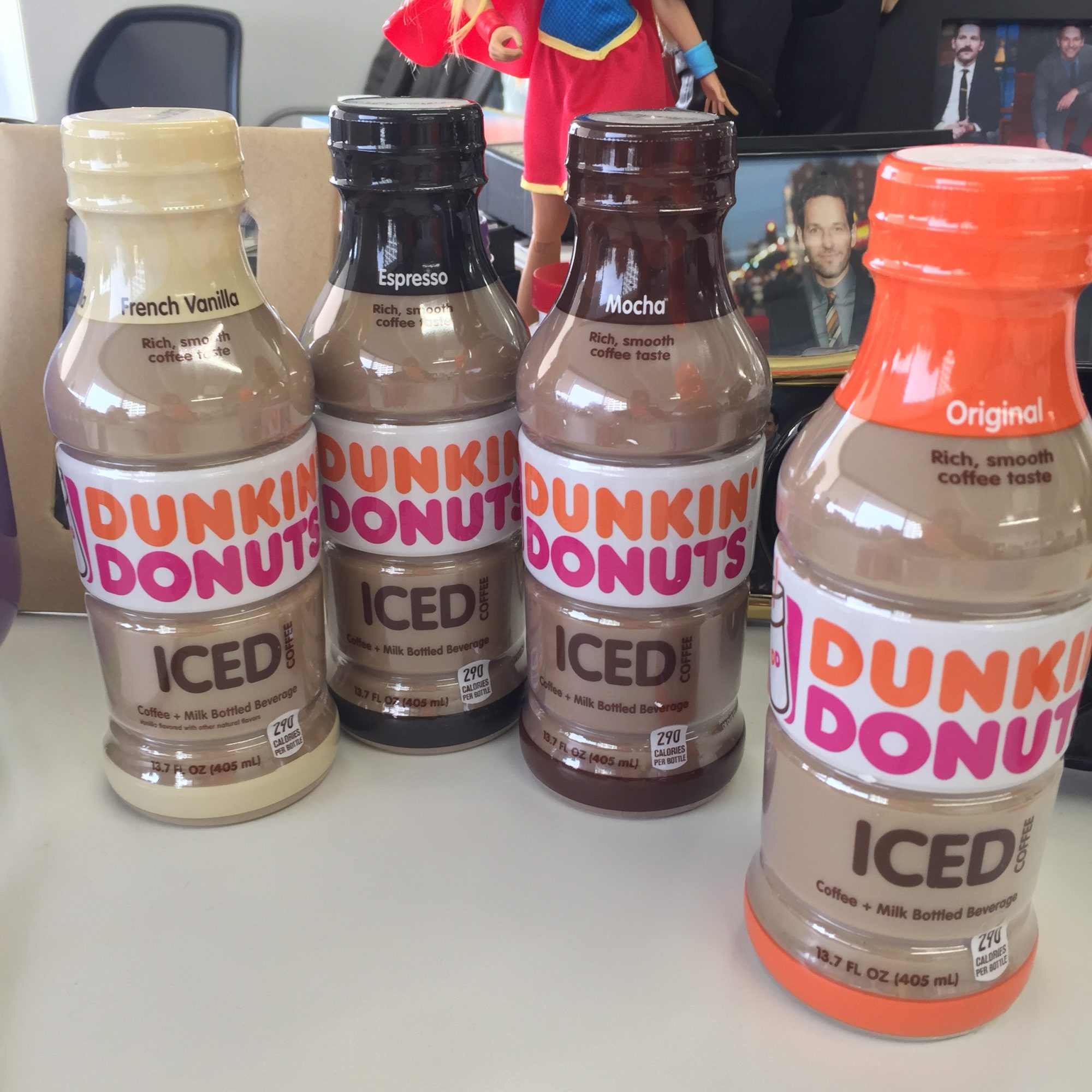 After some scientific taste-testing (i.e., poured all the coffees into different cups), we're pleased to announce that this coffee is GOOD. It tastes just like a regular iced coffee you'd snag in-store at Dunkin', minus the ice and the actual trip to Dunkins.
Just know, these aren't exactly the healthiest thing for you. Each bottle has around 290 calories and a whopping 48-49 grams of sugar. But on the bright side, 45% of your daily calcium intake!
You can pick up these bottles now in-stores and at Dunkin' locations across the country. Happy coffee!