Dunkin Donuts added these tasty treats to their menu for summer, and we want them ALL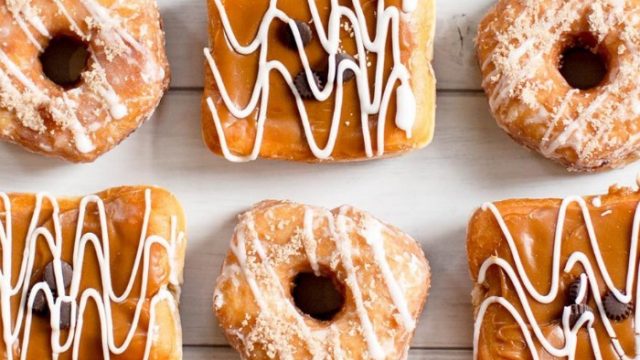 It's summertime and Dunkin Donuts wants to remind you that there's so much to be happy about. America's favorite one-stop donut and coffee shop has just announced that they're adding cold brew coffee to their menu, which we're guessing is somewhat in response to Starbucks' move in March 2015 to do the same.
A cold brew isn't your average cup of joe. It's made by steeping the coffee beans in cold water for 12-24 hours, which produces such a yummy flavor you may never go back to iced java. Dunkin Donuts claims their new cold brew has a "ultra-smooth and naturally sweet flavor profile." Sounds fancy, Dunkin! And we like it.
Now let's get serious and talk donuts. What the world is probably most excited for is Dunkin Donuts' new blueberry cobbler croissant donut. In the middle of this masterpiece you'll find blueberry pie filling, topped with cinnamon streusel crumbles and white icing. Their other newest creation is a caramel latte square, which is a buttercream packed donut, slathered in caramel, drizzled with white icing, and topped with dark chocolate chips. It's almost too much to handle.
As if that weren't enough, Dunkin is also adding, for a limited time, a key lime donut square. It's got key lime filling, icing, and graham cracker crumbles. Then there's the new lemon croissant donut, a glazed donut with fresh lemony filling, topped with icing and more graham cracker crumbles. A bit reminiscent of childhood, right? These suckers just debuted themselves yesterday, so go get busy, my friend.
Wait, don't go anywhere. We're not done yet! Has brekkie time become a bit boring lately? Look no further. Dunkin now offering a bacon supreme omelette breakfast sandwich. Perched nicely between a flaky, buttery croissant, you'll find an omelette with red and green bell peppers, green onions, mushrooms, and Monterrey-Jack cheese — and American cheese and a couple strips of bacon.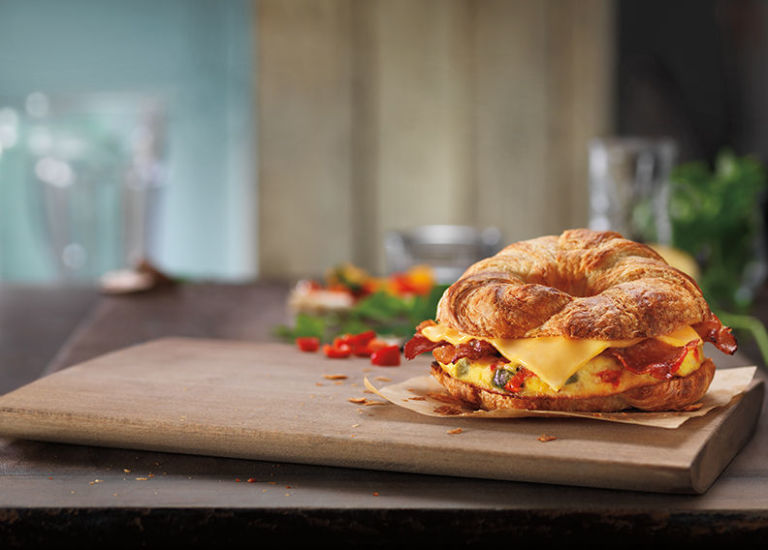 We'll leave you with one more treat: a classic Dunkin chocolate chip cookie. Gooey, decadent, melty, yummy, and satisfying enough to fix anything that's going wrong with your day. As simple as these cookies are in theory, we couldn't be more psyched that Dunkin has added them to their repertoire.
Don't waste any time! Go to Dunkin and reward yourself for, you know, getting out of bed this morning!