"Dumplin'" screenwriter Kristin Hahn on her 30-year friendship with Jennifer Aniston and collaborating with Dolly Parton
In Netflix's Dumplin', Willowdean Dickson (Danielle Macdonald) drives her cherry-red Pontiac Grand Prix around her small Texas town and quotes Dollyisms ("Find out who you are and do it on purpose") with her best friend. Dumplin', based on Julie Murphy's New York Times bestseller, follows Dolly Parton-obsessed Willowdean—a plus-size teen and daughter of former beauty queen Rosie Dickson (Jennifer Aniston)—who signs up for the town's famed beauty pageant as a form of protest. As other contestants follow in her footsteps to disrupt the institution, the pageant becomes revolutionized. But let it be known that Dumplin' is not a story that seeks to disparage beauty pageants. It's a story about self-acceptance, friendship, and courage—set against the backdrop of classic Dolly Parton tunes and a Dolly-themed drag bar where our beloved protagonist learns to come into her own.
Ahead of Dumplin's December 7th release, I jumped on the phone with screenwriter Kristin Hahn to discuss the film, which she also produced with longtime friend Jennifer Aniston. The duo (who are also collaborating on Apple's upcoming star-studded untitled morning show) both founded film company Echo Films in 2008, and have since produced films such as The Switch and the Golden Globe-nominated Cake. During our talk, Hahn touched on the significance of telling self-accepting stories like Dumplin'.
During our call, Hahn also discussed adapting the novel to the big screen, having Dolly Parton sing to her over the phone while she drove ("I almost ran off the road"), and why longtime collaborator Jen Aniston is the Dolly to her Willowdean. Continue reading for more insights from our interview.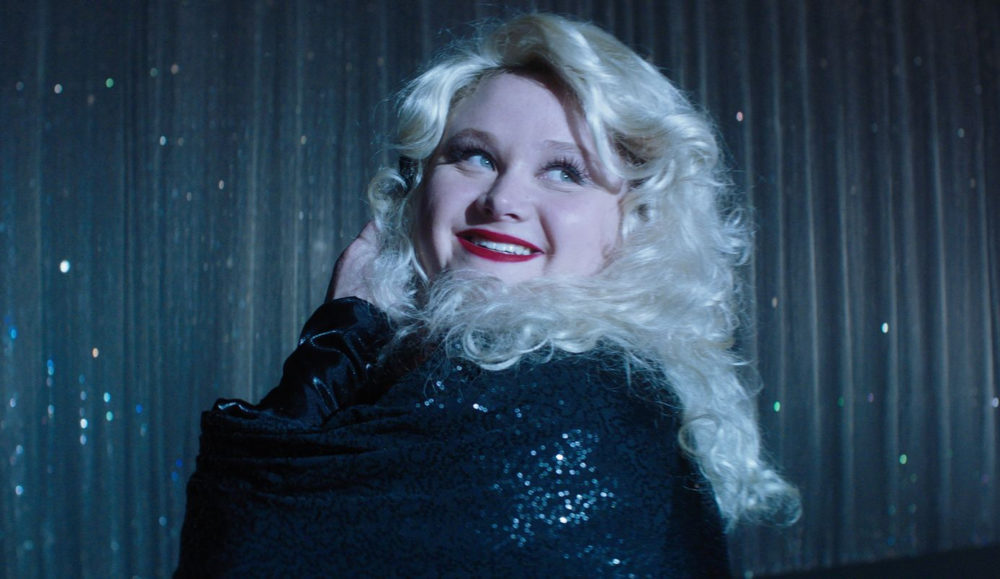 HelloGiggles (HG): You started writing this screenplay before you were officially hired for the gig. What was it about the book that resonated with you?
Kristin Hahn (KH): I love the complexity of Willowdean, who is confident and funny and self-possessed as a girl. But I also love the reality and truth—that there were moments and experiences that made her insecure. She wasn't painted as a sort of fantasy version of a plus-sized girl; she's characterized as a real human being who is both self-empowered and sometimes self-doubting like all the rest. I love that this was a story about that kind of person, who can go from self-empowered to self-doubting in the course of a moment, who became friends with girls that she herself judged at first. And the more she got to know these girls, the more she fell in love with them. This was kind of an unexpected friendship movie about girls learning how to be good friends.
HG: What were some of your favorite moments from the book to translate on screen?
KH: I love so much of it. I love the relationship that Willowdean has with Lee, the drag queen. It's such an important relationship because we all have that relationship with someone who is not part of our family, or even an immediate close friend, but someone out there who says something to us that changes our lives and can be a force of unexpected support. You're so lucky when you find that person who tells you you can do it and you're gonna be okay. Lee is that person who has the courage to be himself even on stage, and transmits that to Willowdean and her friends and gives them the courage to own who they are, which is really hard to do.
I [also] love the mother daughter relationship a lot. I love the book because it achieves so much. My goal with the film [was] to capture a lot of storylines at once. It's not just a simple love story between a boy and a girl. It's a love story between a girl and herself, a girl and her mother, a girl and her best friend, a girl and new friends, and a girl and a boy. And there's also Lee. It's six storylines that I hope swirl together in a powerful way.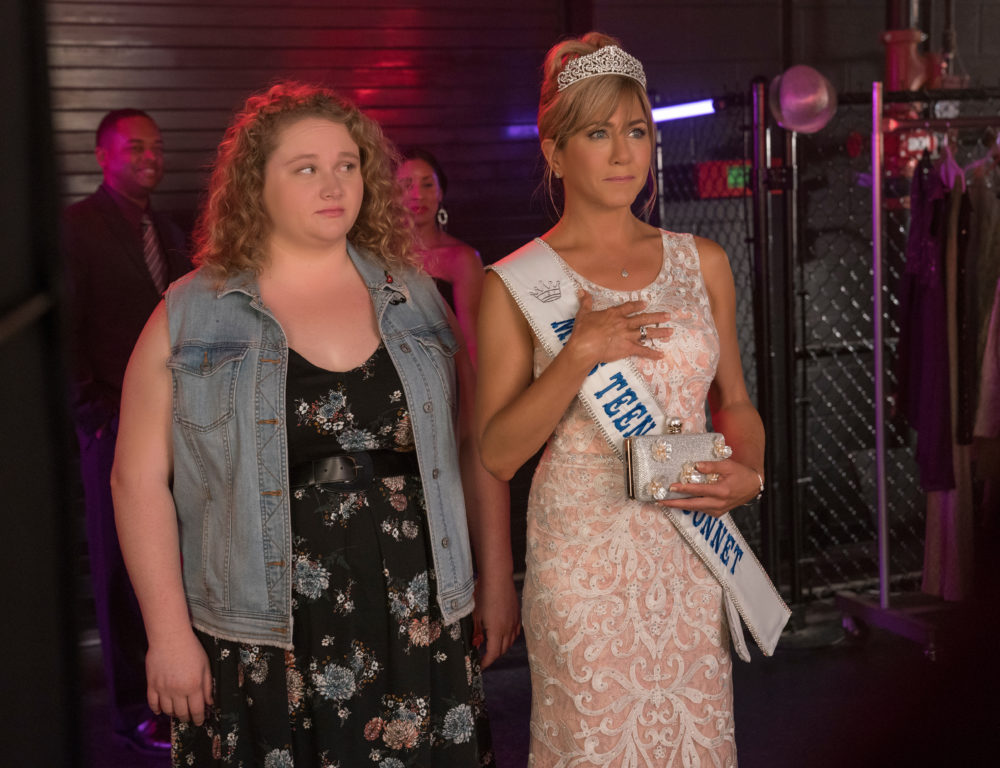 HG: I love the drag bar scenes because it's where Willowdean comes into her own. It's a contrast to the pageant. What kind of researched informed the creation of these settings?
KH: We watched a lot of clips of beauty pageants. I went to a film festival in the south when I was writing. I happened upon two teenage beauty queens who I gravitated toward. Miss Arkansas, specifically. She was wearing her sash and was the greeter for the film festival. I just started calling her a lot and running things past her—talking to her about the process and why she goes to pageants and what the pageant world is like for her as a teenager. I ran everything by her. Is this realistic? Is this not realistic? I really wanted girls who do pageants to embrace the movie, because we're not making fun of pageants so much as having fun with the world of pageants. I think it's really true that pageants are harder than we think. That's a line in the movie. It's why Willowdean and Rosie have an epiphany about each other's lives.
I was an outsider, so I had time to make judgements because I had never done a pageant. I asked, 'Why would you do that to yourself?' They just looked at me and said, 'Because it's very empowering, and we do it for the tuition money. We do it to put ourselves through college.' It almost brought me to tears. These are the kinds of things you don't think [about]. I love the movie because it takes you inside a little more. It's about how judgements limit our friendships and our lives. I had to go through my own experience [with] pageants to write the movie from the perspective of people who love pageants.
HG: Willowdean adores Dolly Parton so the film obviously had to include Dolly classics. It also includes new material from Dolly herself. How'd she get involved? 
KH: I wrote the movie, and we were like, we can't make this movie without Dolly Parton. There was just no way in the world. I remember the day we called her manager to pitch him the idea. That first conversation with Danny, her manager, was oh my God—I was so stressed. We talked for about an hour on the phone [and] fell in love with Danny. He was so into it and so receptive. He was like, 'Just send me the script and I will walk it over to Dolly's house and give it to her.'  He called back and said, 'Well I have good news. I walked into her house and gave her the script, and she said, 'Hold on a minute.' She walked back into her library and came back out with the Dumplin' book.' She read it a couple of times and basically said she's in.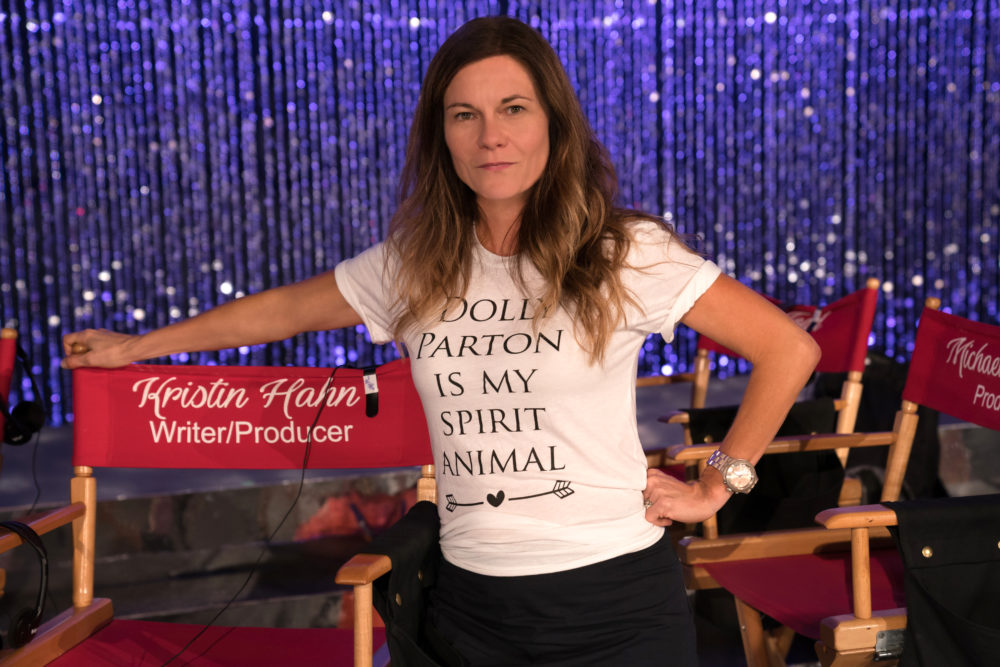 At that point forward we became a team. We just linked arms. One day she called and said, 'I wrote y'all a theme song. Do you want to hear it?' I was in my car so I got on a conference call. She literally started singing to us on the phone. I almost ran off the road. She sang us the theme song on the phone. She came to L.A. We met at Jen's house for dinner. Next thing we knew, she called and said, 'I actually just wrote six new songs if you wanna hear them for the movie.' She was only gonna write one theme song and that was that! We went into the studio and listened to her new songs. We were in tears. The music in the soundtrack is so beautiful. That was a gift from the heavens.
HG: I definitely feel like we all have a Dolly in our lives—someone we idolize and adore. Who's the Dolly to your Willowdean? 
KH: It's honestly true. I think it's Jen. We have been friends for 30 years. We've been working together for 15 now. We really inspire each other a lot. We really keep each other going and we remind each other who we are when we forget—which I think, for Willowdean, is what Dolly's music does for her in the movie. I would say Jen is my optimism.
This interview has been edited and condensed for clarity. Dumplin' arrives on Netflix and in select theaters on December 7th.