Young Hot Dumbledore needs Newt Scamander's help for *reasons* in the first teaser for "Fantastic Beasts"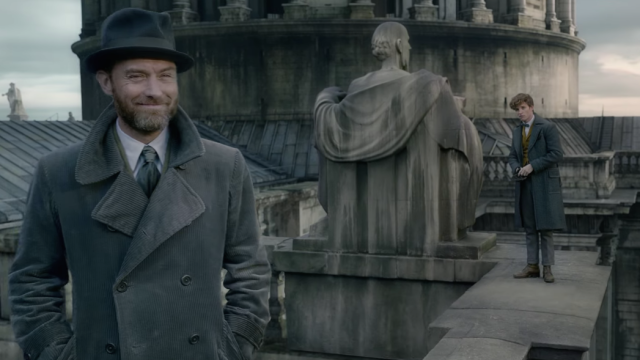 Wands at the ready, because the first teaser trailer for the Fantastic Beasts sequel, The Crimes of Grindelwald is finally here. It's got magic! Mystery! More fantastic beasts! A Parisian setting! And yes…[heavy sigh] Johnny Depp in a starring role.
But let's push the troubling notion of Depp's portrayal of the titular Gellert Grindelwald out of our minds for a hot second, and focus on the fact that we've got another Harry Potter movie coming our way. Following the events of the first Fantastic Beasts — which saw the fantastic beasts (and an incognito Grindelwald) destroy parts of New York City — Newt Scamander now finds himself in a brand new part of the world. He's still tracking his magical creatures, and this journey has taken him to Paris.
Along for the ride are returning wizards Tina and Queenie, and muggle-baker Kowalski. Oh, and a brand new character you may have heard of a few times, Albus Dumbledore. Ahem, Young Hot Dumbledore, played by Jude Law. This is NOT the Dumbledore we're used to, as he hasn't yet hit his ~robe~ stage of life, and instead, this Hogwarts professor wears three-piece suits, long trench  coats, and fun hats. Also, he can't go up against Grindelwald himself, for reasons that may or may not be explained in the movie.
https://www.youtube.com/watch?v=5sEaYB4rLFQ?feature=oembed
The trailer also features roughly seven different fantastic beasts, which is weird, because there should be more fantastic beasts in a movie called Fantastic Beasts. So what it lacks in fantastic beasts it makes up for in Zoë Kravitz LOOKS, as we finally get a first glimpse of her playing Newt's former flame, Leta Lestrange — yes, of THAT Lestrange family.
And yes, Johnny Depp appears for about .5 seconds, and he looks scary as hell and, well…that makes sense.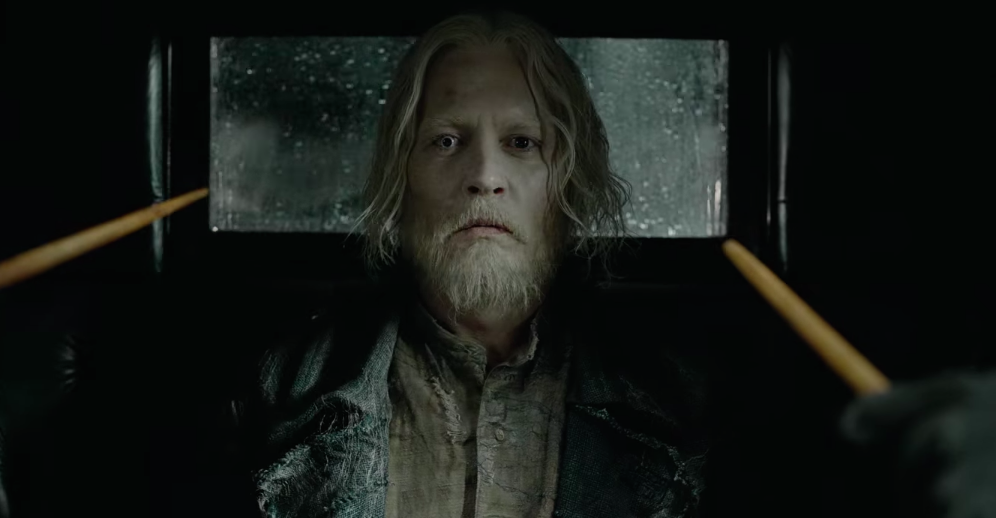 Fantastic Beasts hits theaters on November 16th, so better start polishing your wands.