Kate Middleton looked like a snow queen in this all white gown and here's where you can get the look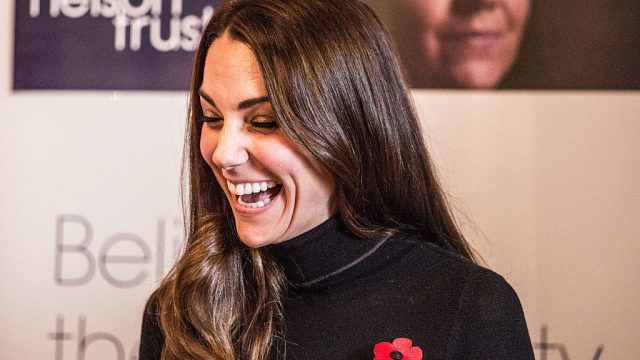 Catherine the Duchess of Cambridge has been making a lot of official royal appearances lately, and as always, she has been looking fabulous. Yesterday, the Duchess looked stunning in white at the premiere of the film A Street Cat Named Bob. The Duchess, who we also know as Kate Middleton, rocks some serious fashion sense. She recently wowed us on her tour of Canada with her family. She even took her first solo trip abroad, and looked fabulous while she visited art museums and kids building robots.
Last night at the premiere, Kate Middleton looked like a snow queen in all white.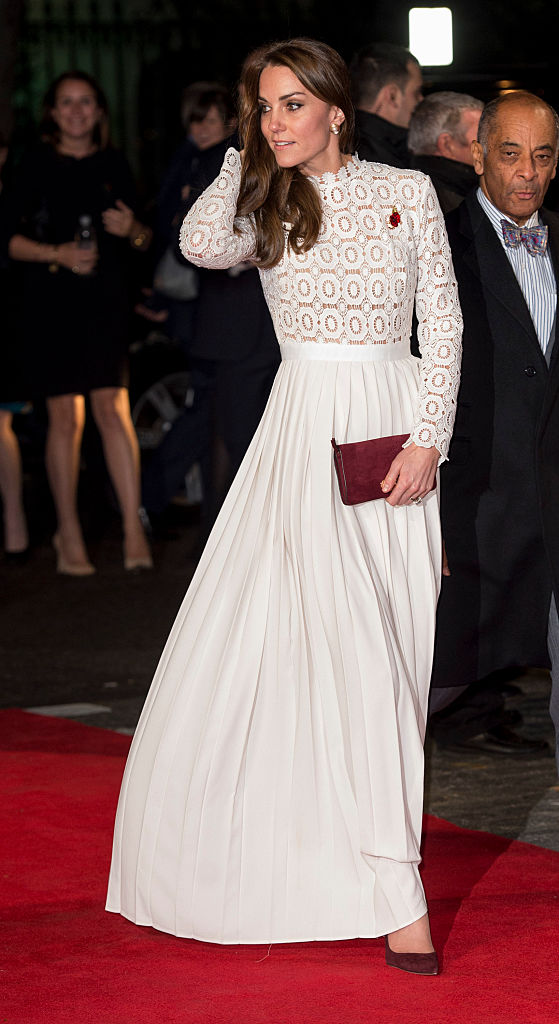 Kate looks positively lovely in this dreamy look. Fashion label Self Portrait designed the gown. It's another example of Kate rocking (almost) affordable designers. We love the geometric lace of the top, and the peek-a-boo of skin underneath keeps the long sleeves totally fresh. And the soft, crepe skirt falls so gracefully. We could as easily imagine Kate gliding through her ice palace as walking the red carpet.
Kate accessorized the look with a simple burgundy clutch and rose pin.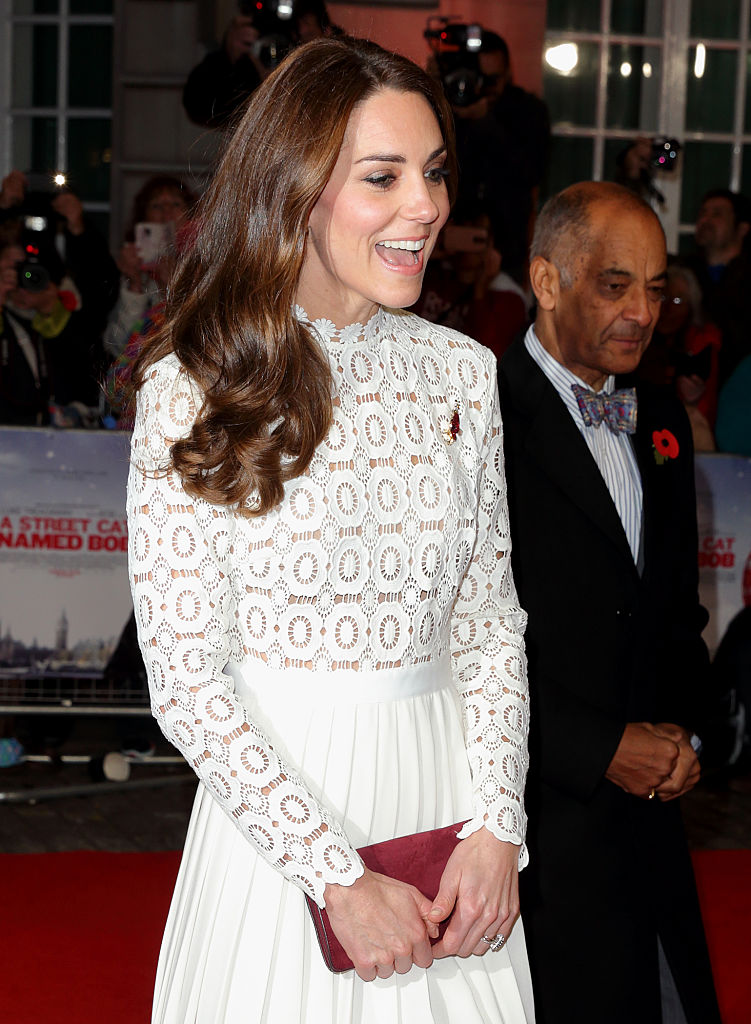 Here you can see in more detail the stunning lace as well. Each piece looks like a simple, graphic flower, which just adds to the ethereal beauty of the look.
And when the wind hits her, Kate looks totally otherworldly.
STUNNING! Kate attended the premiere in support of the charity, Action on Addiction, a charity that helps those struggling with addiction. But if there's one addiction we're never going to kick, it's our addiction to Kate's incredible fashion.
And even in a stunning evening gown, Kate remains totally relatable when she meets the famous Bob the cat from the film.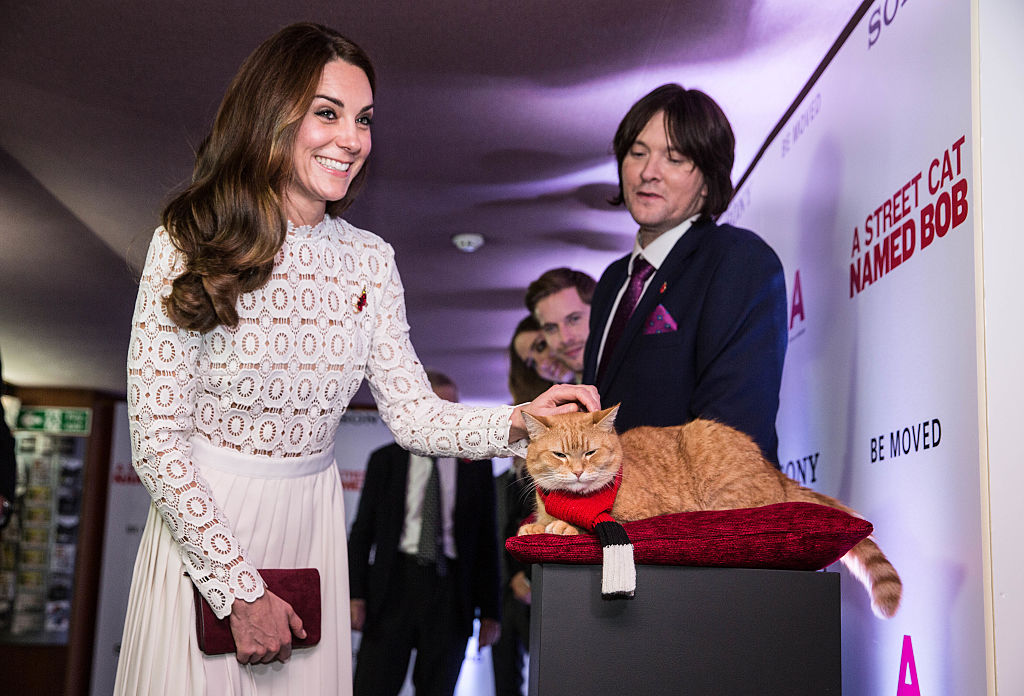 So adorable. She is making the face we would all make when meeting that sweet little cat in a scarf.
And the best part about Kate's fashion, you can wear it yourself!
Pleated Crochet Floral Maxi Dress by Self Portrait
It's still a little spendy, but you can wear the same look as Kate Middleton for 320 British Pounds (about $400), and you can buy it here.
We bow down to your snow queen fabulousness, Duchess Kate!