The Duchess of Cambridge hugged a fellow mom at an event for the sweetest reason
Kate Middleton, the Duchess of Cambridge, is giving us all the feels again, reminding us why we love her. She was at an awards event for the charity Place2Be Wellbeing in Schools, which raises funds and awareness for children's mental health issues. The Duchess of Cambridge hugged a fellow mother, whose son suffers from autism, and it was so sweet.
Ceri Knapton from Preston, Lancashire was in tears after her son Ethan opened up about his struggles with autism. And we are so glad that people are opening up about it.
The Duchess of Cambridge lovingly put her arm around the emotional mother, and it was so sweet.
Ceri told MailOnline, "The Duchess just leant over and said to me 'I've got to give you a hug as a mum.' I couldn't believe it, it was such a kind gesture."
Aww, that sweet sentiment tugs at our heart strings!
And Ceri needed the comfort, because she was tearful as her son Ethan talked about being bullied for his symptoms.
Ethan told Kate, "It was a very difficult time but my diagnosis helped me to cope with what I was experiencing."
Kate has long been a champion of mental health issues, and it's so sweet to see her supporting this family.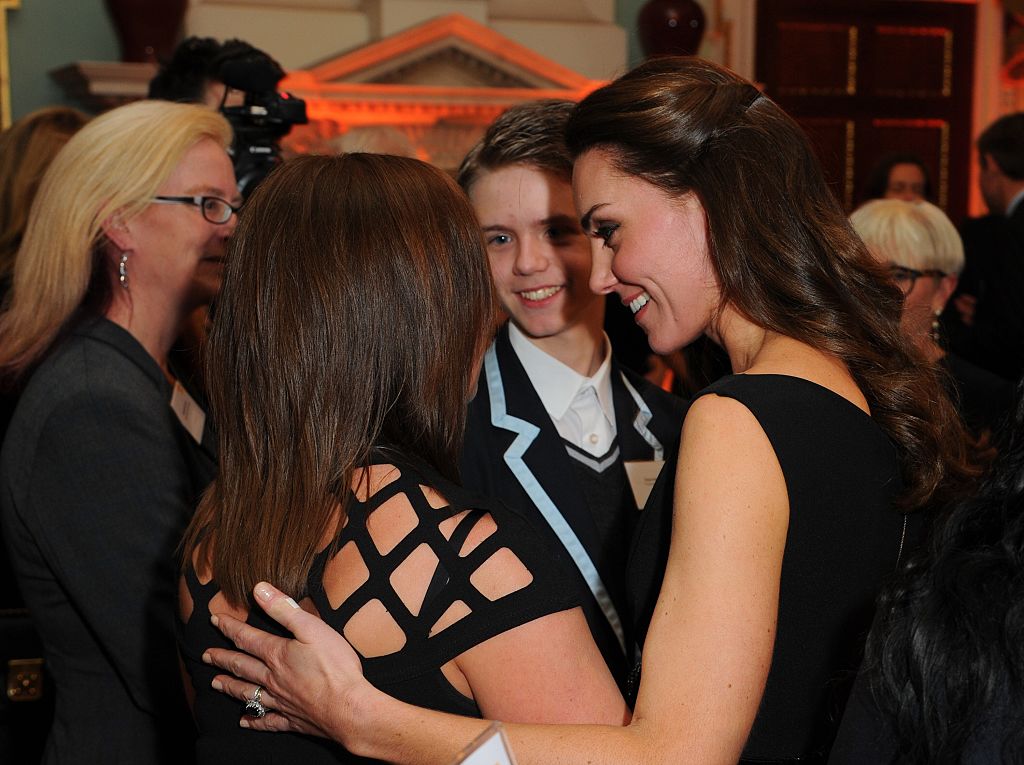 We're so glad to see that kids struggling with mental health have found a champion in the Duchess.
They couldn't ask for a more compassionate and fabulous royal than Kate Middleton!