The Duchess of Cambridge is channeling Jackie O in this perfect periwinkle suit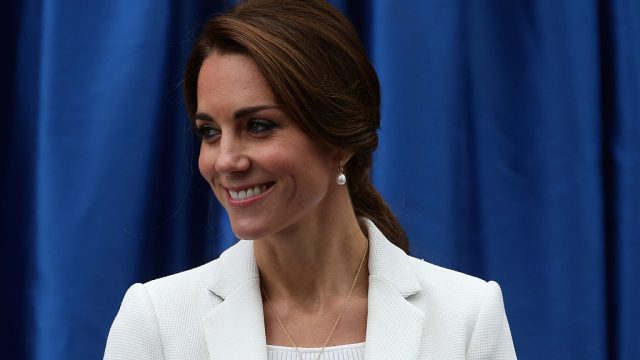 Kate Middleton aka the Duchess of Cambridge traveled to the Netherlands on her first royal foreign trip alone. Kate was there to promote an exhibition of the Royal Collection in the Mauritshuis museum. She also met with the Dutch royal family and visited a local program that teaches workshops for disadvantaged teenagers. And of course, on her visit, Kate Middleton looked every inch the influential lady she is.
The Duchess looked perfectly polished in this stunning powder blue suit.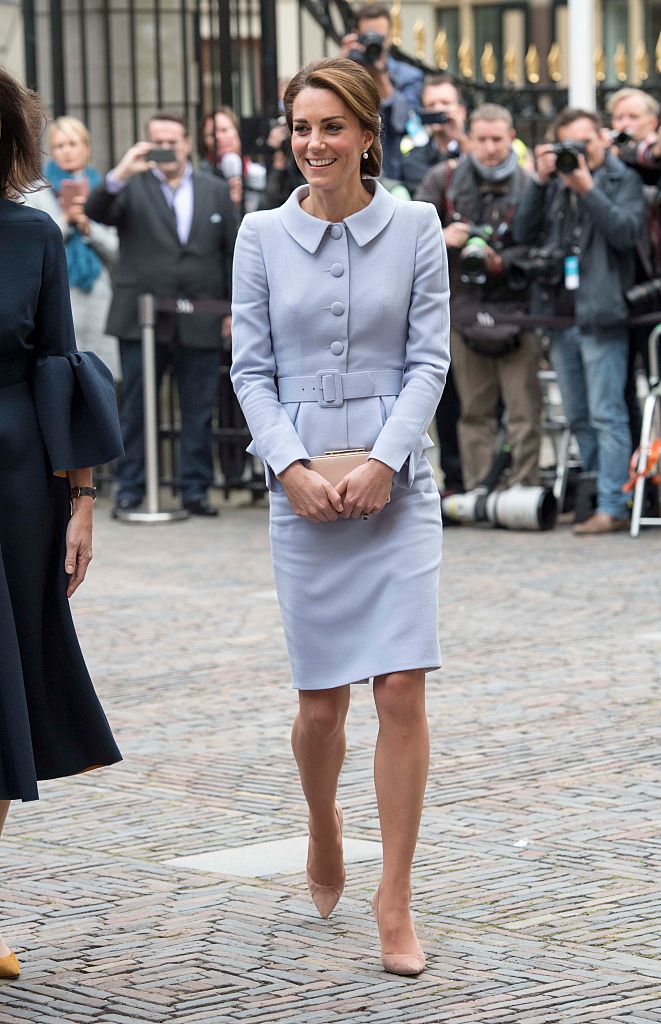 Kate's beautiful suit is impeccably-tailored perfection, and she looks absolutely stunning. We aren't surprised that Kate picked a power suit on her first solo foreign trip on behalf of the British Royal Family. We bet the classic lines and tailored cut made her feel super confident. Catherine Walker designed the two-piece look, which is reminiscent of one of our own powerhouse First Ladies.
Kate's look reminds us of the incredible style and poise of Jackie O.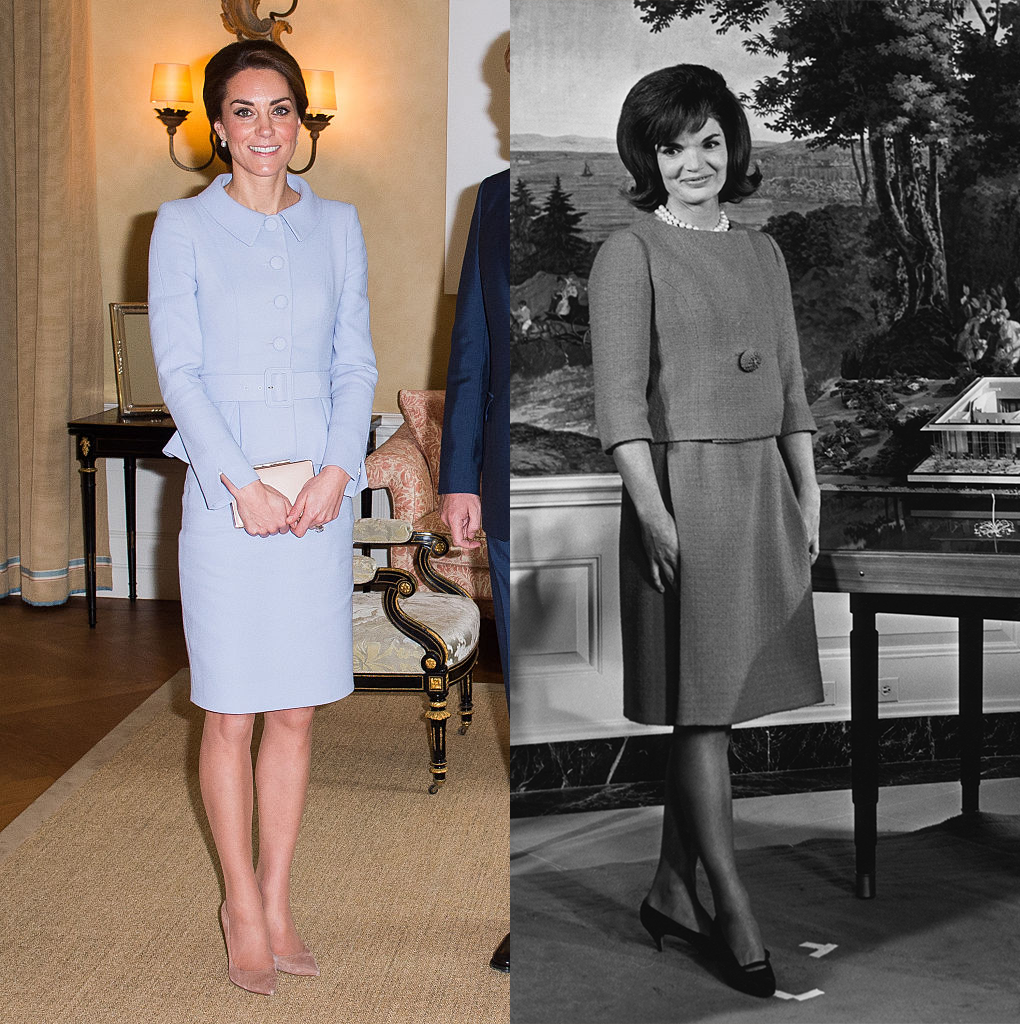 The slightly vintage cut of Kate's suit, as well as the perfect pastel color give Kate's suit a "Chanel of the '60s" flare, and we love it. And we can't help but notice both Kate's suit and Jackie's feature standout button details that give the suit some personality. We also noticed that Kate and Jackie are both wearing pearls — Kate on her ears and Jackie around her neck. Because stylish ladies think alike!
Even Kate's hair has the carefully coifed look of Jackie's era.
The volume and careful shape scream, "Jackie O" in the best way, and we applaud Kate's incredible ability to update such classic styles.
But even with this perfectly put together style, Kate will still put a tiny hat on her head to make a young man smile, and that's such a perfect expression of why we and the rest of the world love her.