Drunk Elephant's multi-purpose Protini moisturizer will help us with our skin care woes
Winter skin is about to be vanquished thanks to the release of Drunk Elephant's new Protini Polypeptide Cream, a groundbreaking moisturizer that's going to save us from dry, flaky faces. Rarely does our skin suffer quite as it does when it's freezing out — combined with cold and flu season, it's a disaster.
What makes this moisturizer so unprecedented is that it's a protein moisturizer that combines a blend of active ingredients that improve skin's tone, texture, and firmness. You get younger, revived skin almost immediately — and if you've tried Drunk Elephant's other powerful products, you'll know this isn't an exaggeration.
No one harnesses the power of skin care quite like Drunk Elephant — their products are worth every penny. The Protini's formula includes signal peptides, amino acids, and pygmy waterlily extract that are full of nutrients.
What's more, it's formulated at a pH Level that will specifically replenish and give your skin a strong, healthy appearance. And as with all Drunk Elephant products, it's vegan, gluten-free, and cruelty-free. So you don't have to sacrifice ethics for perfect skin.
Anytime a new Drunk Elephant product hits the scene, we're positively thrilled. No one does better skin care than DE, and their innovative products are always game-changers.
The new Drunk Elephant Protini Peptide Cream is now available for $68.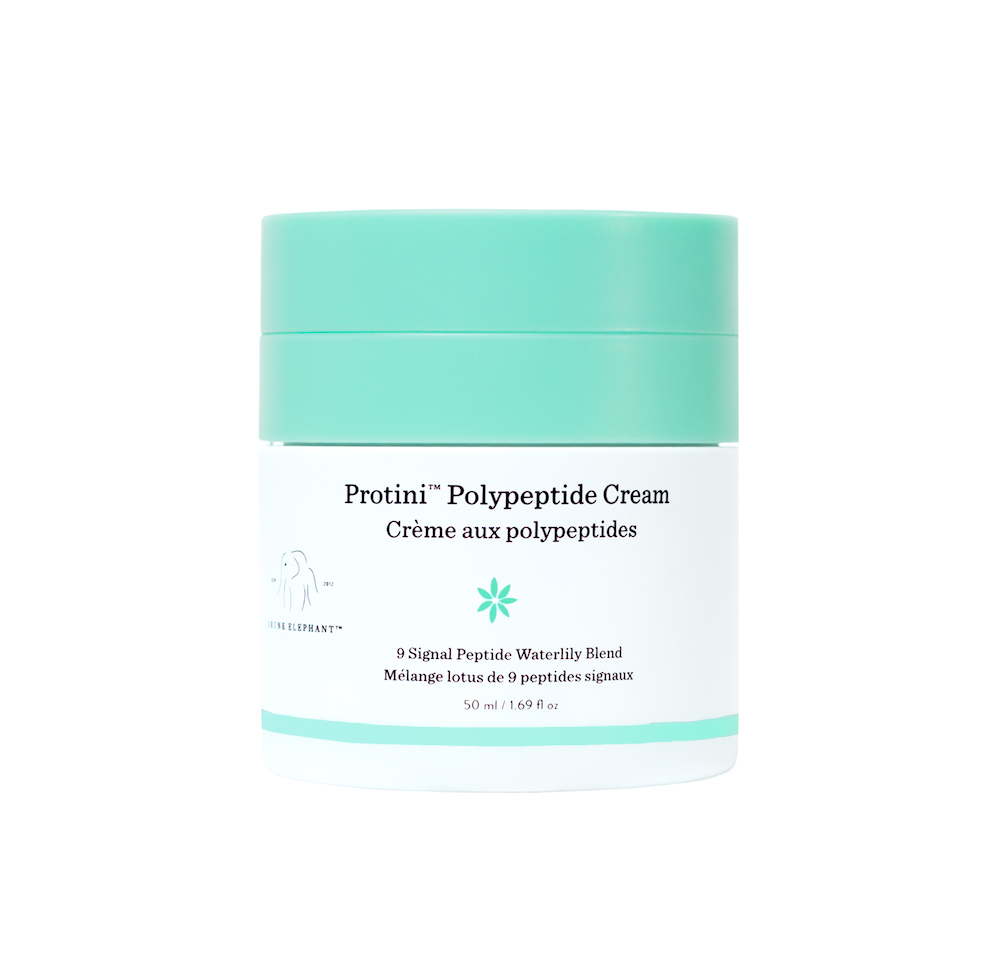 We are loving that sweet shade of green.
Drunk Elephant wants us to think of Protini as if you're adding a shot of protein to your morning smoothie. You can mix it with your skincare and elevate the effects of the product. This is perfect for those who love layering active skincare products.
Head on over to Sephora and pick up your own Protini Cream, your skin will be incredibly thankful.