Drunk Elephant's new cleanser is infused with one of our favorite summer snacks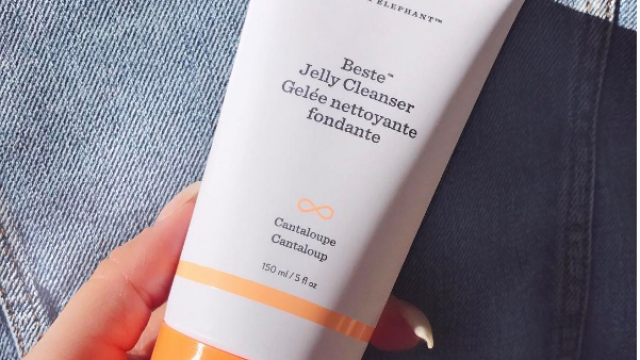 The latest and perhaps one of the most creative new cleansers from Drunk Elephant features one of our very favorite summer snacks to eat in the sun: cantaloupe. The trendy-looking new jelly cleanser from the mad beauty scientists at Drunk Elephant contains a winning mixture of antioxidant-rich vitamins and oils to baby your skin. But if we're being 100% honest, we're most fascinated by the inclusion of cantaloupe, the underrated queen of picnic snacks.
A press release sent to HelloGiggles revealed the formula of Drunk Elephant's new Beste Jelly cleanser. We must say, for $34 a pop, we're convinced.
"Beste is formulated with a mild, low pH surfactant and an antioxidant-rich blend of cantaloupe extract, a rich source of vitamins A and C, marula oil and aloe vera leaf extract, to help nourish, soothe and replenish the natural barrier or acid mantle, which helps skin stay healthy and balanced."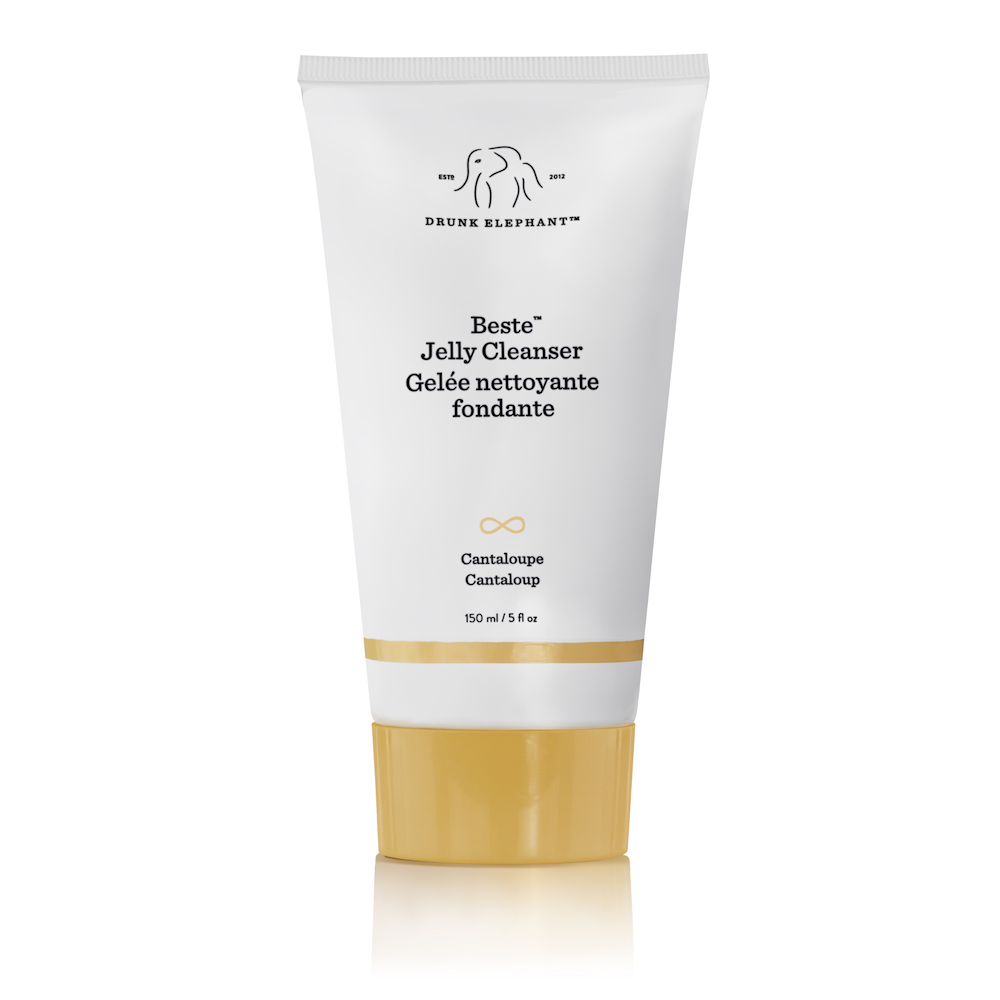 Who knew that cantaloupe could have been giving us glowing skin this whole time?!
The cleanser has a unique jelly texture. According to the press release,
"It's not quite an oil and not quite a gel, but gives the best of both worlds, leaving your skin perfectly clean, soft and supple."
Sign us up!
The Beste Jelly cleanser will be available for purchase through the Sephora website for VIB Rouge members starting June 3rd!