I tried drugstore Kardashian Beauty products and … yikes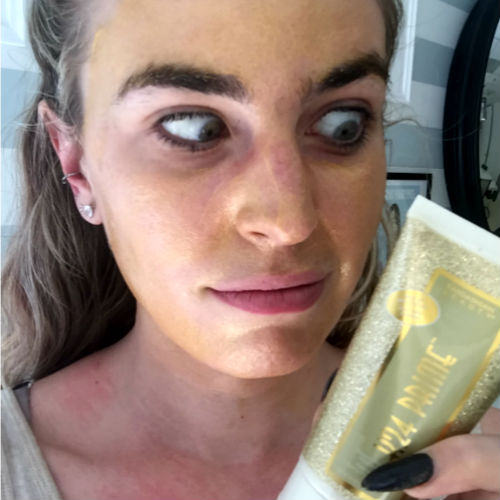 Haven't been able to get your paws on a Kylie Jenner Lip Kit? Um, yeah. You're not alone. The liner/lipstick duos sold out quicker than a Beyoncé concert, and there's no way I am going to pay $630 to buy them off eBay.
So what's a makeup obsessed, girl-on-a-budget to do? I decided to try some of the Kardashians' drugstore cosmetics line.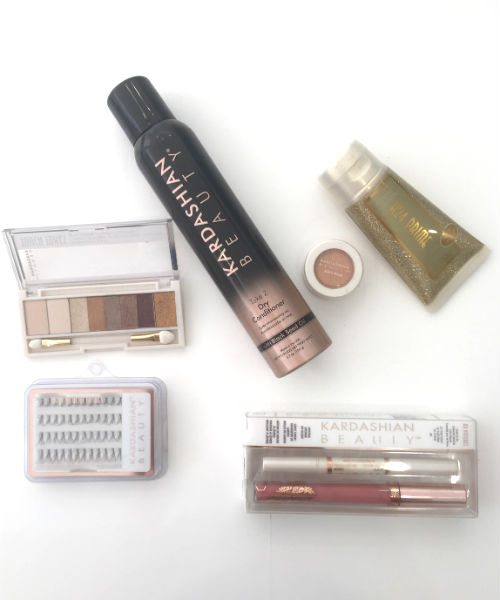 I got six products that looked exciting for the price of two Kylie Lip Kits (about $60), and hoped they would provide Kardashian glam at a non-Kardashian price. Here's what I found:
K24 Prime Golden Makeup Priming Gelée, $14.99
When I saw the gold sparkles in this makeup primer, I had to have it. Joke's on me. It turns out that the beautiful, golden glitter was just part of the packaging. The actual primer was a shimmery dog pee color. Strangely, the directions say to apply the goo and then wash it off after five minutes. I hoped this weird step would transform my skin into a dewy, glowing angel face.
This was not the case. As you can see, the K24 Prime left a gritty, layer of sparkles on my face, which were immediately covered up by my foundation. Boo! And to make matters worse, this stuff reeked of Band-Aids. WHY?
Touch Tones Eyeshadow, $9.99
This palette is REALLY pretty. There are eight colors: two light mattes, five shimmers, and one "intense sparkle." I couldn't help myself, I used every single one. Unfortunately, the shadows were crumbly and really hard to blend. The sponge applicator that comes with the pack is absolute crap, so I ended up using my fingers. At first I was impressed with how vivid the colors were. But after a few minutes, all of the shadows faded to the same light brown shade. Womp womp.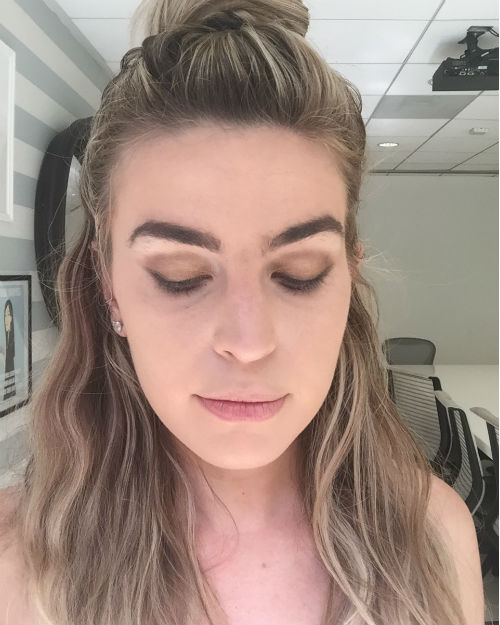 Individualist Faux Lashes, $7.99
My package of individual lashes came with instructions for a completely different set of eyelashes, which was kind of a bummer because then I had to Google how to put them on.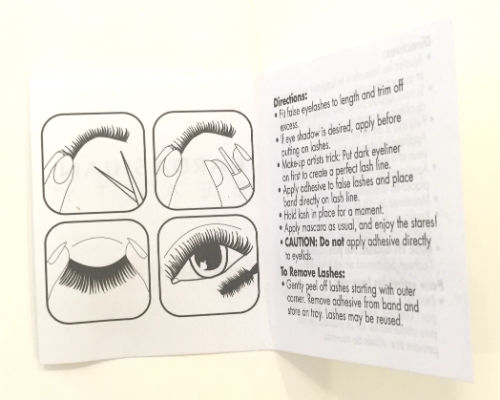 But with some guesswork, I glued fifteen little lashes to my right eye. It took half an hour, which is usually the time it takes me to do a whole face of makeup. However, these were easily my favorite K.B. product. The glue worked great and lasted an entire workday, plus the itty bitty lashes provided the subtle glamour I was hoping for. I would definitely buy these again and work on getting speedier at applying them.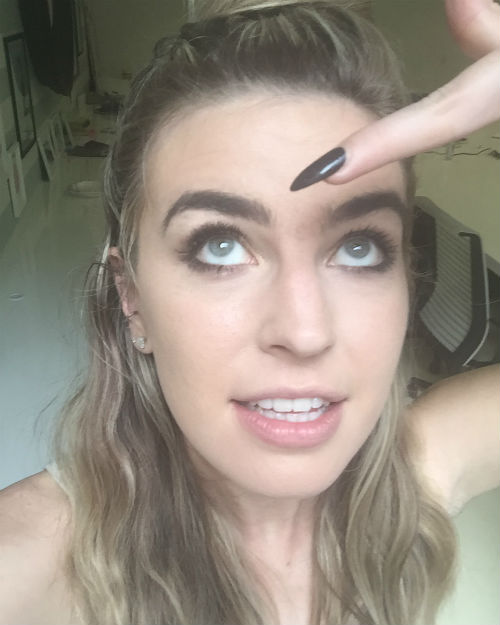 Intimate Spotlight, Long Lasting Illuminator, $9.99
Okay, the consistency of this highlighter is ~weird~. It looks like a bronze shadow, but is actually a very sheer peachy-gold cream. I wasn't mad about it. However, I did pack it onto the bridge of my nose, my cheekbones, and my forehead, stand in front of really good lighting, and it never really showed up. I was rooting for you, Intimate Spotlight!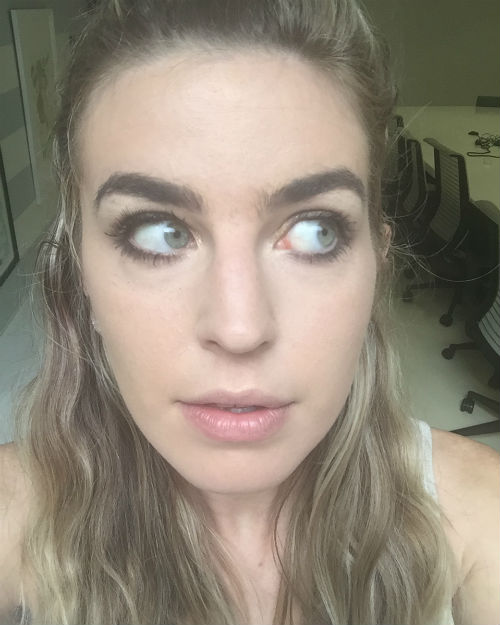 In the Flesh, Au Naturél Nude Lip Set, $14.99
Well, folks, here it is: the poor man's Kylie Lip Kit. For $15, you get a lip gloss and a double-sided liner and lipstick. Not bad! Except for that the lip gloss is a super sticky mess that I cannot fathom any of the Kardashians would ever actually use. Ironically, the lip liner was so dry that the tip of it cracked right off with the first swipe, but it did look pretty cute with the rosy lipstick. My dreams of an affordable matte lip set have officially been dashed. Matte this combo is not.
Take 2 Dry Conditioner, $14.99
As someone who prefers to wash her hair only once a week, a "conditioning spray that revives dull or dry hair by enhancing shine and moisture in-between styles" sounded too good to be true. Full disclosure: I used this spray on four-day hair — it was "gotta wear a top bun" level greasy on top, but fairly dull at the ends. This dry conditioner smells like heaven. It smells like how I imagine Kim's lux bathroom smells like. Very good for covering up the slight stench of four-day hair. BUT this formula felt extremely harmful to my hair's health. My ends went from dull to crunchy, and when I brushed through, they were left with an icky layer of chemical film. For the rest of the day, I avoided heat, even sunlight, worried that at a high temperature, my hair might burst into flames.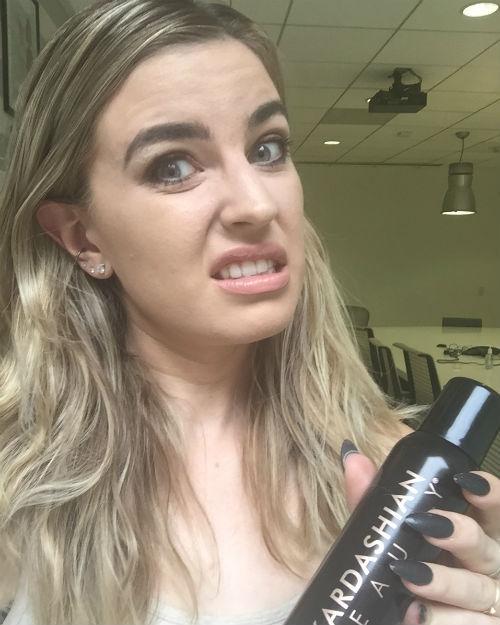 In Conclusion
Let me be real with you: I'm disappointed! Maybe I'm being melodramatic, but I expected more from makeup branded with the Kardashian name. These products feel more like knock-offs than legitimate, affordable drugstore finds. I expected glam and quality, but instead, everything just felt really cheaply made. I guess I'll have to give up on my dream of joining the family as the sixth, most frugal sister, Kristina Kardashian.