We found the drugstore BB cream that is better than most foundations
The drugstore BB cream that is better than most foundations?! That is a BOLD statement. Hear me out.
I have very uneven skin. I have acne scars, freckles and sun damage, which usually makes for a foundation nightmare. Whenever I tried to get color-matched at Sephora, they always gave me the most highly pigmented cream foundations, which they then layered with concealer, pressed powder, contour, and blush—and it still never quite looked like my skin color. And then I discovered NYX's BB cream.
YES, NYX! The beloved brand of #makeupobsessed teens the world over! The company famous for making cheaper versions of cosmetic department products. The brand that is shockingly amazing despite its low price-point.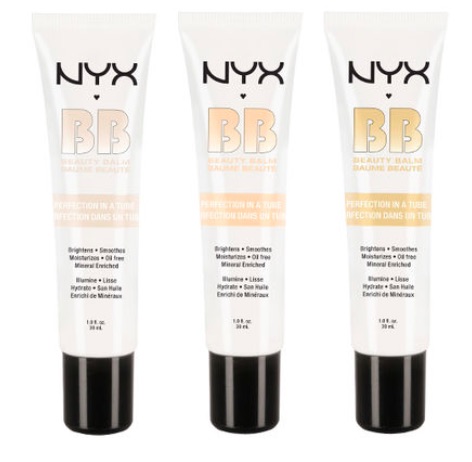 When I bought this $13 tube of BB cream from Target I was expecting to use it exclusively for running errands and other occasions where I don't have to look that good. I was expecting typical BB cream bullshit, namely, a very subtle tint that only looks good on people with already flawless skin.
But boy was I wrong!
This BB cream has become my new go-to foundation. Day, night, whatever. The coverage is unexpectedly great.
It has a dewy finish that you can mattify with powder, or leave as is for full J.Lo glow. It doesn't contain SPF or any of the other benefits of most BB creams, but that's okay because I wear moisturizer with SPF under it anyway. The downside is that it only comes in three colors, but it does do that typical BB cream thing where the color subtly adjusts once it touches your skin. For reference, I've used other pricier BB and CC creams before, like this one by Smashbox, which is $42, and I swear all they did was make my skin a little orange.
Pro tip: You must apply it like a foundation, meaning, with a beauty blender or a brush.
If you try to apply it with your hands like you would a lotion or a typical BB cream, it will just spread all over your face and give you no coverage. I squirt about two dollops onto my hand and apply it with a beauty blender.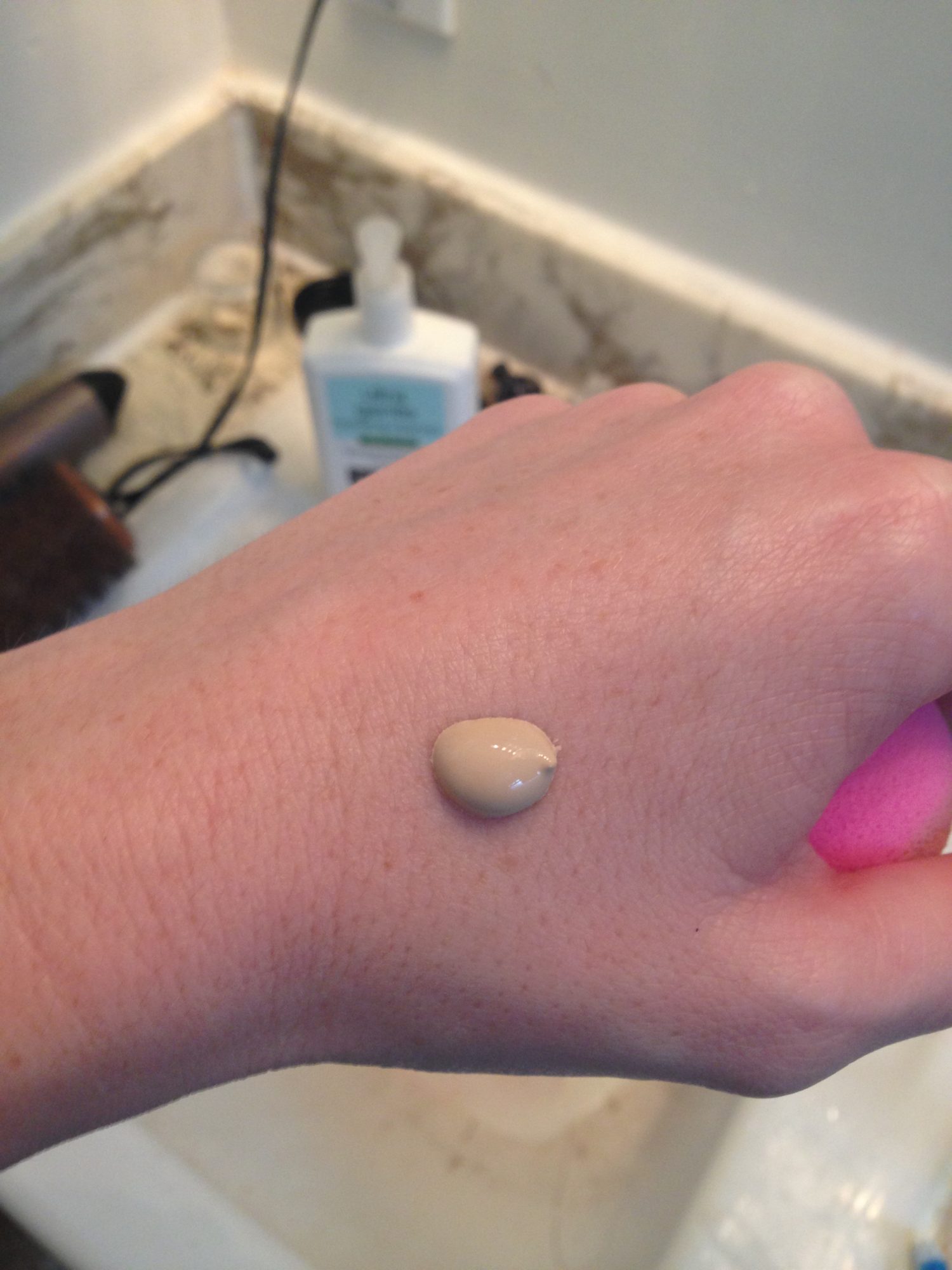 Here I am without makeup on, with the BB cream only (I'm wearing color "nude"), and after adding the rest of my makeup application (concealer, translucent powder, contour powder, blush, mascara, gloss, brows).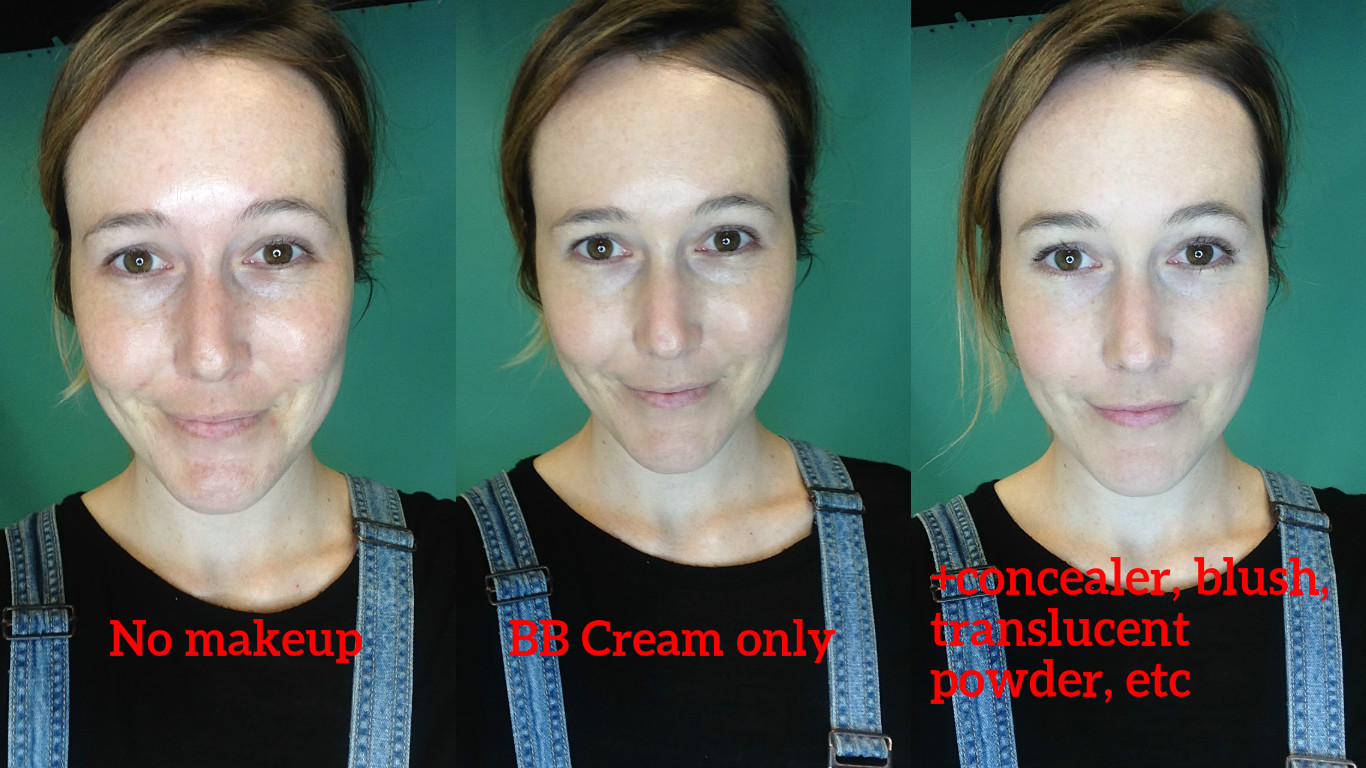 It gives a subtle but pigmented coverage that I think is perfect for everyday wear. I'm wearing a full face in the final image, and I don't think I look that caked-on, right? My mom once said that I looked "lit from within." I swear to god she said that.
I literally buy this BB cream in bulk and have been using it for over a year. Try it out and let us know what you think.