What we know about the driver in the Melbourne car attack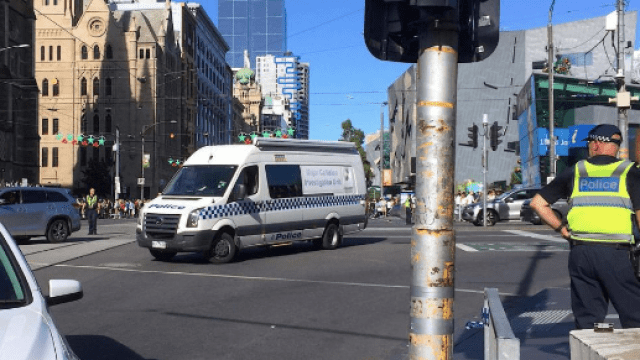 Late on December 21st, a car plowed into a crowd on the busy streets of Melbourne. Here's what we know about the driver in the Melbourne car attack.
The police commissioner for the Australian state of Victoria, Shane Patton, told reporters that the driver was a 32-year-old Australian citizen of Afghan heritage. He had previously been charged with criminal assault and drug abuse. Officials described the attack as "an act of evil" but that the driver did not appear to be linked to any terrorist organizations. The motive for the attack is unknown. Patton said the driver was being treated for mental health problems.
The man drove a white Suzuki SUV, and he was the only person in the car. Police arrested another man at the scene of the attack who was filming the incident. Although the second man was carrying a bag with three knives, officials say there is no evidence he was working with the first man.
An off-duty officer took the driver into custody, receiving injuries to his hand and shoulder in the process.
The attack took place on Flinders Street, which was packed with Christmas shoppers. It is estimated that 19 people were injured in the attack.
After another vehicular attack in January, when a driver hit and killed six pedestrians, Melbourne installed cinder blocks on the sidewalk in the hopes of deterring more attacks like it. The local government has since begun to replace them with more permanent measures to increase security.
It can be hard to know what defines terrorism or an act of terror and what separates it from other attacks. But no matter what the Melbourne attack is called, it is a devastating event, and we are relieved that the driver responsible has been arrested.