Dripping unicorn nails will allow you to have an actual rainbow on you at all times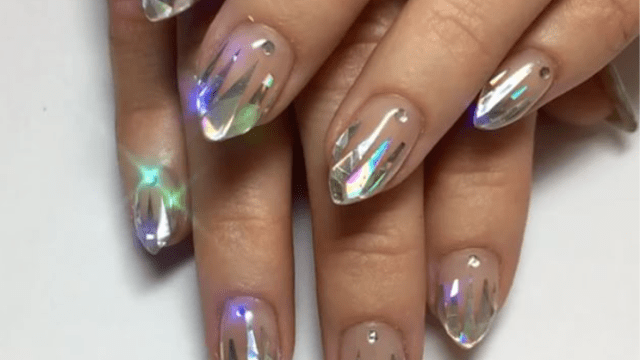 Nice nails are like the life upgrade we always forget we need. After all, we're on our phones so much, having nail art is pretty much something we can appreciate all the time. And since the trend has really taken off, nowadays our options for a special manicure are unlimited. But we would argue that these dripping unicorn nails are about to be your new favorites because they are so good. Not to mention the fact that you'll be feeling like a unicorn queen all the dang time!
Bel Fountain-Townsend is the nail artist behind this look, and her Instagram account, "sohotrightnail," is filled with the coolest nail art.
These nails are completely out of this world. The "icy unicorn tips" really do feel like they belong on a princess riding a unicorn through an enchanted forest far, far away. Who needs a prince to save you when you have nails like these?
The holographic metal looks like icicles from another universe, and we want more! Although this manicure is great, we would gladly have Bel do our nails in any way she sees fit; all of her designs are flawless and mystical, aka we are hooked!
So whether you're just investing in a holographic polish, or are committing and getting a set of unicorn tips, may we suggest matching your ensemble to your nails for extra effect? Maybe try a holographic windbreaker or shoes? You could even wear some holographic highlighter if that's your thing. With your nails looking like this, you'll be feeling it regardless.
Inspiration for days!