Drew Barrymore's night at the Golden Globes might be our favorite photo journey ever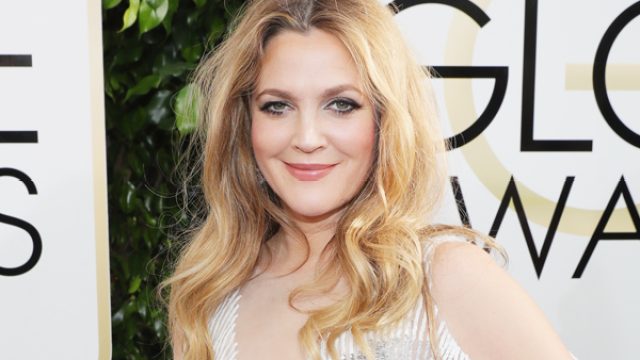 Who says you have to be nominated to have a good time at award shows? Actress Drew Barrymore had the best night at the Golden Globes and her photo journey is SO awesome.
On Sunday, celebrities descended upon Beverly Hills for the 74th Annual Golden Globe Awards and it was definitely a show to see. While watching the NBC broadcast from our couch is all fine and dandy, looking at celebrity's Instagram accounts is better.
The best photo journey of the night is easily, Barrymore, who kept us up to date about her day from start to finish. Let's just say we want to be BFFs with the Santa Clarita Diet star even more now.
Barrymore began her journey to the Golden Globes in a little bit of a crazy way. She flew from New York to Los Angeles, which is normal, but had to face a serious snow storm in the process.
Once she was safely in LA, the 41-year-old actress had to start getting ready. She kicked off her routine with a face mask that looked super calming.
This is the least glamorous part of the actress's day — trust us.
Next, the California native showed off her after look, which was flawless. Her bold lashes, the big hair, and that dress — we're in love.
Once at the show, Barrymore had a serious fangirl moment. She met the cast of Stranger Things and yes, she took photos with them.
Netflix actors stick together, after all.
At the end of the night the mother of two posted a picture of her jewels and we are SO jealous.
Barrymore then posted a few more amazing moments from the Golden Globes, each time claiming it was her last photo.
The first was with her pal, Kristen Wiig, and the duo looked gorgeous.
Next, she posed inside an after-party and again look amazing.
"Ok really my last photo #goldenglobes ps I had the best time. Home At ten," the Blended star captioned the snap.
Her actual final photo was of her on the ride into the show with a TON of beautiful Harry Winston jewels on her hand.
Oh Drew, we just love you. PS: If you ever want to trade places, we're ready and willing!