Drew Barrymore's daughter having a meltdown at Disney World is basically us on any given Friday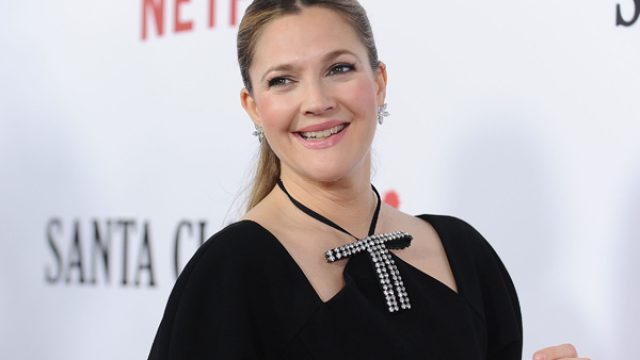 Sometimes Disneyland isn't the happiest place on Earth! In fact, one of Drew Barrymore's daughters had meltdowns in two Disney parks, and it's basically all of us after a hard work week.
On Thursday, Barrymore visited the Late Night With Seth Meyers show and talked all about her daughters and their adventures to Disney World/Disneyland…and their disasters.
Okay, they weren't full-on disasters, but her oldest daughter, Olive did have tantrums and we feel for her.
While discussing her recent trip to Disney World in Florida, Barrymore revealed that her youngest daughter, Frankie, who is two-years-old, can't wait to go back.
https://www.instagram.com/p/BNDXk8kjYNH
While Frankie had a blast, her older sister had a few issues at the park and we feel SO connected to her.
"If you've ever taken your kid to Disneyland or Disney World, it all ends at some point in mayhem," Barrymore told the show's host, Seth Meyers.
The Santa Clarita Diet actress then pulled up a photo of Olive, her oldest, throwing a fit to prove her point.
"That is a legitimate picture of my daughter just losing it on the floor," she said. "In this case, she wanted to chase a duck or an egret — it was Florida, so some interesting bird. Maybe a Disney employee, maybe not — maybe wild. But Olive was determined to catch it."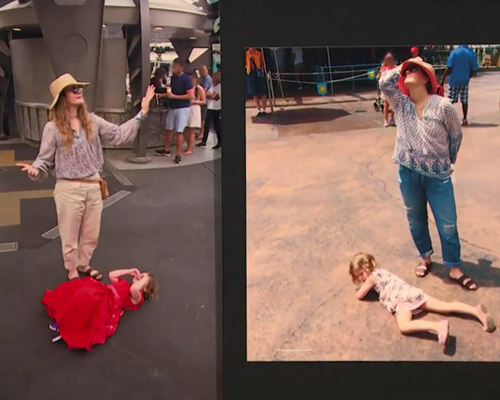 Disney World wasn't the only place the actress's five-year-old daughter lost it, she also threw a tantrum in Disneyland.
"This is her losing it at Disneyland — because it all ends up there," Barrymore said about the second photo. "You push it enough, because you're like, 'I'm here! Let's skip the nap! Let's go, go, go!' You want to maximize it. This is how it always ends for me."
Both of these photos are clearly what we feel like after too many meetings and no sleep. Plus, who hasn't wound up exhausted after a day at Disneyland? There's so much to do in so little time.
Barrymore also pointed out that children's tantrums "come at the most interesting times."
"You cannot predict [when they will be]. I think you should have 10 consistent tools in your arsenal," she explained. "It's either the tender loving approach or the 'I'm very serious' approach."
Meyers joked, "I like your approach which is, 'A photo op.'" LOL.
We'll take a Disneyland trip with the 41-year-old actress any day…even if it ends up with us on the floor.