Drew Barrymore is bringing back her beauty junkie week, and we're taking notes on all of her fave products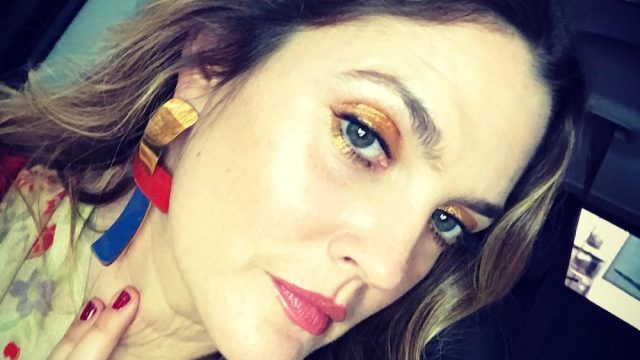 If you're regularly following the beauty and fashion vertical here at HelloGiggles, then there's a big chance your makeup drawers reflect it. At least, many of us on this end could use a heavy dose of spring cleaning or a mild hurricane. Luckily for us, Drew Barrymore's beauty junkie week is making a comeback, and it's inspiring us to get ourselves organized.
If you've ever been curious about Drew Barrymore's favorite beauty products, now is the time to tune into her Instagram. All week, the Santa Clarita Diet star is cleaning out and organizing her makeup drawers and shelves, and she's sharing some product recommendations as she goes.
Watching her do the work is convincing us to do the same.
If our experience is anything like hers, we might dig up some of our favorite skin care products we thought had fallen into the abyss. This is also the perfect time to try out new items and get rid of the ones that aren't working.
It's comforting to see others admit their product-hoarding tendencies.
But more importantly, it's refreshing to see them tackle the hard task of gifting and throwing away extra items.
It's also fascinating picking up on Drew Barrymore's tips and tricks along the way.
She is nothing if not a dedicated color fiend.
Although, her recommendations DO tempt us to fill our drawers up even more.
It's a trap, and we're sort of falling for it.
We just might brave the mess of a makeup bag/drawer/shelf, but not until we're done scrolling Instagram. Have you already started cleaning? It seems like now's just the right time to make some room for new makeup and skin care goodies.