Drew Barrymore just shared the most relatable pic of her untamed eyebrows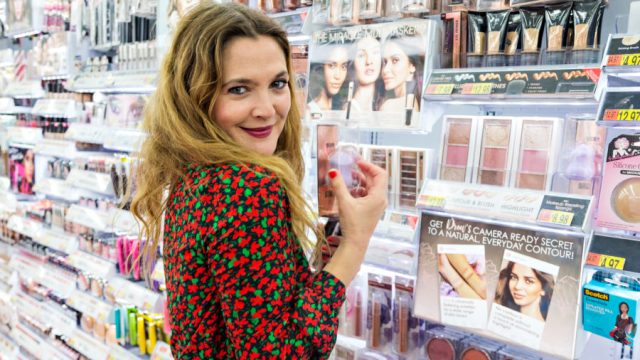 In the age of makeup teams, personal stylists, and Photoshop, it can be all too easy to believe that celebrities were literally born looking perfect — and that we're somehow less than because we have the (not so) occasional zit, wrinkle, or ingrown hair. Which is why we're so freaking thrilled that Drew Barrymore just shared a pic of her eyebrow growth on Instagram. There weren't any filters, duck lips, or special poses. It was just Drew, her makeupless forehead, and a camera.
And we're so here for it.
Drew is gearing up for Santa Clarita Diet Season 2, and admits it's been a while since she's been in a makeup chair.
She captioned the pic,
"OH MY GOD How did I let it get this bad. Base and brows needed. Must become her. #santaclaritadiet here we go again. Season two."
Don't worry, lady. We are NO STRANGERS to totally forgetting to shave, moisturize, and groom in general. Sometimes life gets busy, and we just don't have the time to keep up with pesky things like eyebrow maintenance.
If anything, we respect Drew all the more for being so incredibly real with her followers. We can't even imagine what it must feel like to be under constant public scrutiny, and it takes a lot of courage to just put yourself out there as you truly are instead of attempting to create an illusion of perfection.
Her post also helps to remind us that no one is "perfect" (whatever that means), and that stray hairs and forehead creases are 100% natural and normal.
This is a perfect dose of self-love and self- acceptance to start our week.