Drew Barrymore looked radiant at BeautyCon and we are *obsessed* with her turquoise cuff
Boho Chic. Hippy Glam. Momtastic. Whatever the label for this look, we love it.
Drew Barrymore hit the red carpet at Beauty Con NYC on Saturday wearing a flowing pink kaftan and blue eyeshadow. With soft pink lips and a dewy complexion, her eyes pop and are just the right amount of daring, flirtatious, and romantic. We're thinking Anaïs Nin, 1960s flower power, vintage Vogue. Perfect for the founder of Flower Beauty, the luxury beauty brand at drugstore prices, available only at Walmart.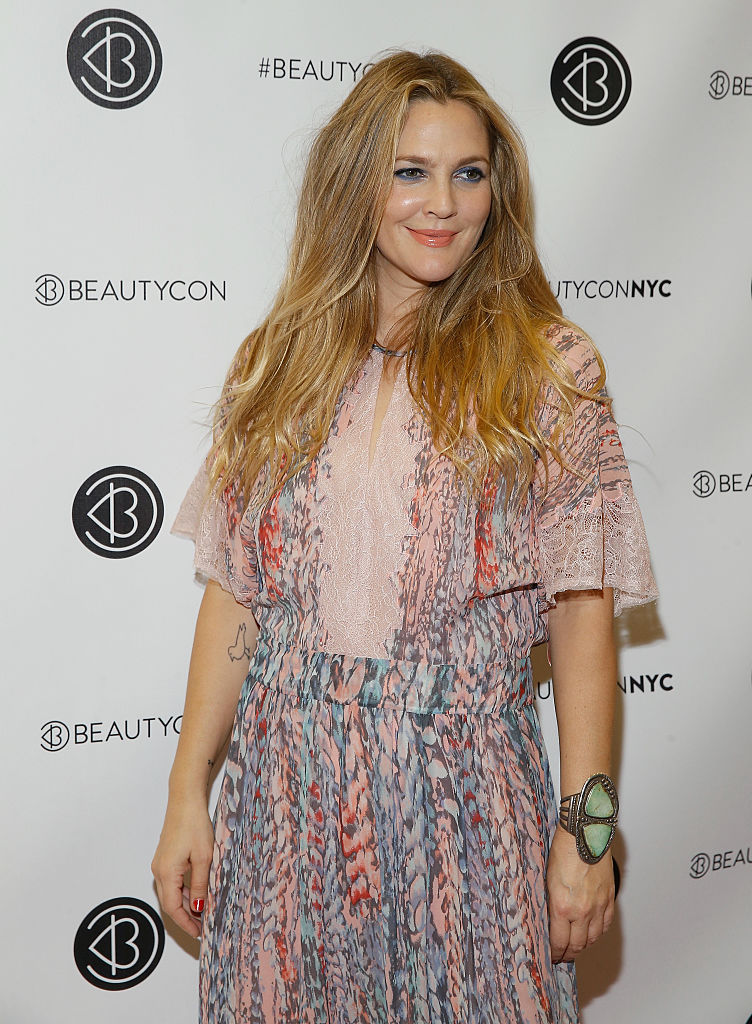 We've always had a feeling that Drew, despite being a child star, and basically Hollywood royalty, is just a normal woman into normal things, and the philosophy behind her beauty line proves it:
You no longer have to spend a lot of money to get the quality cosmetics you want and deserve. Custom-formulated with the same ingredients used in luxury make-up, our exclusive botanical-infused Soft-Focus Complex illuminates for a lit-from-within effect.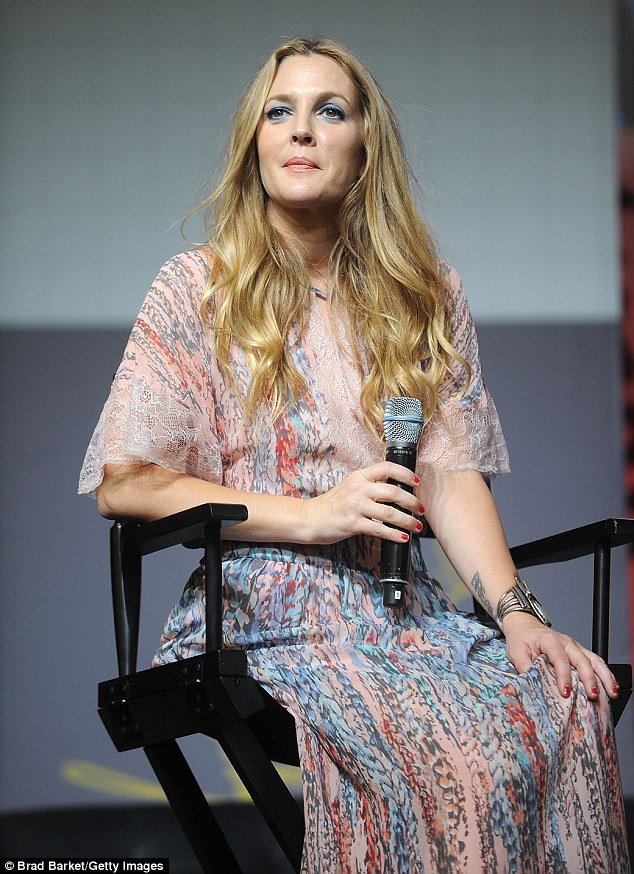 Let's take a moment to admire that turquoise cuff. Earthy and extravagant at once. WORSHIP.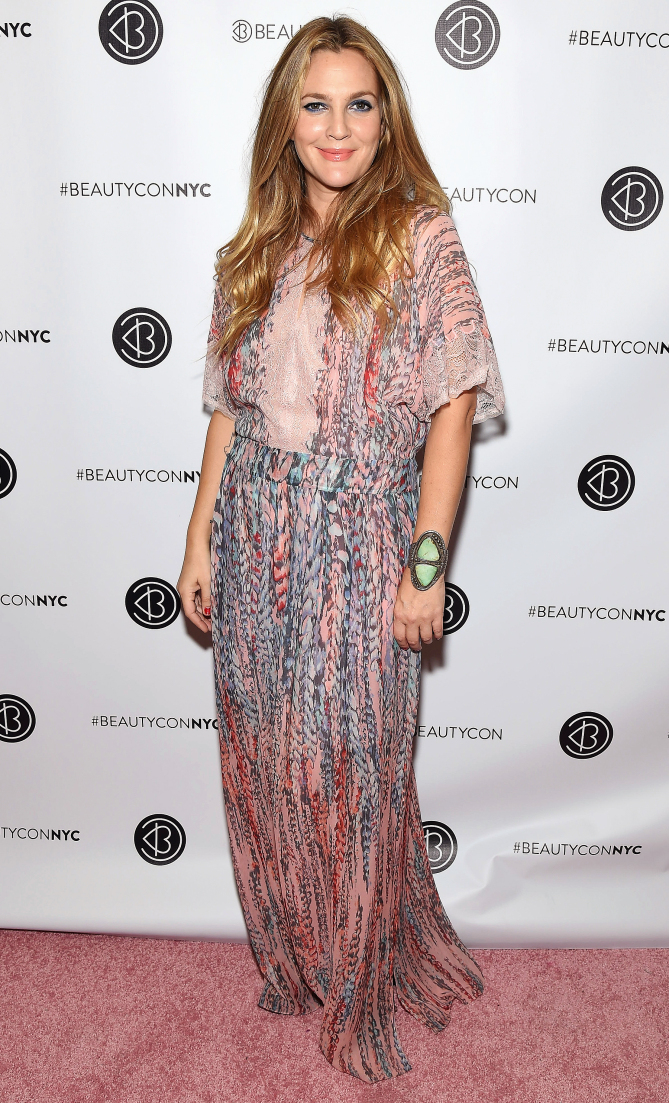 The star was recently divorced from her third husband, art consultant Will Kopelman, after four years of marriage. Her statements about divorce (made to Chelsea Handler in May are so down-to-earth and real, we want to give her (and ourselves) a big hug:
"You get divorced and you're like, 'I'm the biggest failure. This is the biggest failure.'"
'It's so shameful and hard to actually go through that, even privately.'
Oh, momma. We feel you. And we thank you for being so open and normal.