The Cast of 'E.T.' Reunites for 40th Anniversary on 'The Drew Barrymore Show'
The actress recalls believing the E.T. puppet was real and more from the iconic film.
In the true spirit of Halloween, celebrity talk show host Drew Barrymore gave her TV audience a real treat: cast members of the quintessential sci-fi classic E.T. the Extra-Terrestrial were reunited for a special episode honoring the 40th anniversary of the film.
Barrymore was only five years old when she starred as Gertie in the iconic film, directed by the legendary Steven Spielberg.
She was joined by former castmates Henry Thomas, Dee Wallace, and Robert McNaughton, who became her extended family members, she explained on the show.
Barrymore recalled with childlike innocence how she thought E.T. was real and how she'd hang out with him when she was on set.
"I really loved him in such a profound way," Barrymore explained in a clip advertising the episode, which aired on October 31, 2022. "I would go and take lunch to him."
Wallace, who played Mary, explained how puppeteers would purposely make the E.T. puppet come to life so the young Barrymore could talk to him.
Thomas, who played Elliott in the film, recalled how Barrymore asked the wardrobe department if they could get a scarf for E.T.'s neck "because he was gonna get cold."
RELATED: Drew Barrymore Joined TikTok With a Hilariously Spot-On 'Never Been Kissed' Video
Even the set of The Drew Barrymore Show became a stage of nostalgia, delighting fans with a replica forest and stills from the set of E.T., as well as slideshows of promotional images from the movie's premiere and events.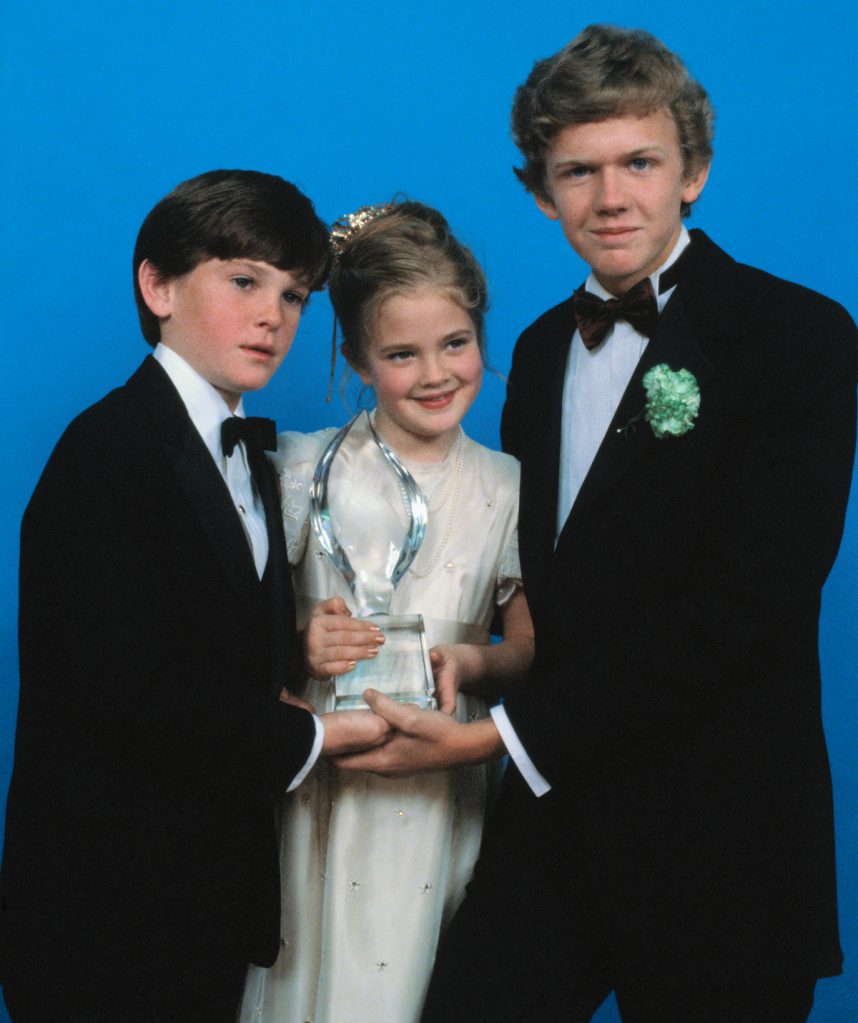 While it doesn't look like an E.T. sequel is in the mix, Barrymore and the other cast members still hold the blockbuster film near and dear to their hearts. The talk show host and Never Been Kissed star even compared the birth of her daughter to her favorite alien co-star.
"When she was born, [Olive] looked identical to E.T.," Barrymore elaborated. "I was tripping out. I was like, 'I have given birth to E.T.' and the older she grew and the bigger, the eyes went wider apart."
She'd even send Spielberg photos of her kiddo to verify the resemblance. "Do you see?" she recalled saying to the director. "'I gave birth to E.T.'"
Kat is a born and raised New Yorker exploring the world as she writes, eats, and everything in between.
Read more