It looks like Drew Barrymore is handing out magazines on the streets of NYC today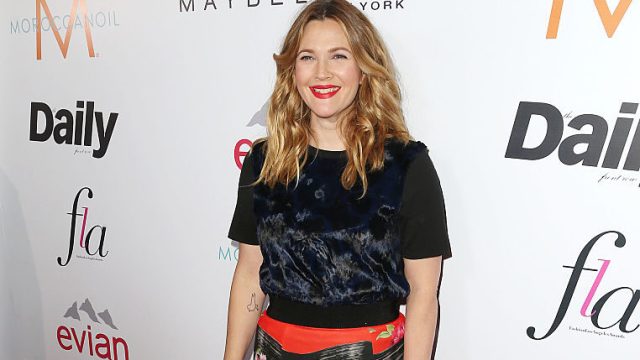 Drew Barrymore is already a beloved actress, model, and author, but now she's adding a new job to her ever-growing resume: magazine publisher. And Drew's currently handing out magazines on the streets of NYC. That's right, if you happen to be a New York local, you just might glimpse one of your favorite celebs handing out issues of Flower Press, her new print magazine devoted to all things Flower Beauty (aka, her personal beauty brand).
And the actress isn't hiding behind the dark windows of a limo or behind a team of security guards — she's literally just like, out there.
Case in point, here's a pic of Drew riding the NYC subway from early this morning.
And she posted this message right before:
Basically, it looks like Drew is partnering with pop-up brand The News Stand to help spread her mag to the world…and Columbus Circle sounds like her first stop!
It sounds like the new magazine won't just be a promotion for Flower Beauty — although the two brands are associated — the mag will be an outlet for many of Barrymore's artistic interests.
From the looks of it, Barrymore can't wait to get the first issue out!
While Flower Press was largely unveiled withoutfanfare, Barrymore recently opened up to AdWeek about her new venture. She revealed the inspiration behind the semi-annual magazine and we love how passionate she is about Flower Press.
"I've always loved working on Flower Beauty, especially having two girls, because it's beauty, messaging, empowerment, creative and all about girls so that's been very romantic," Barrymore said. "I wanted to step away from movies to do different things and have more time to be with my kids. Now I feel like I'm getting back to an old self that is inspired and collected globes and wrote on typewriters. I read the New York Times every day. I'm a paper girl."
Ugh, we love this so much! We can't wait to see the first official copy of Flower Press when it gets released at the end of the year!