Drew Barrymore Joined TikTok With a Hilariously Spot-On 'Never Been Kissed' Video
If you've ever wondered what Josie Geller's TikTok would be like...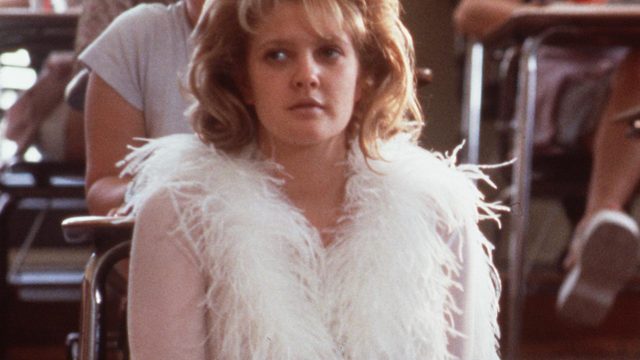 Drew Barrymore has no shortage of iconic roles. There's Danielle in Ever After and Charlie's Angels' Dylan. But arguably one of her most beloved characters is Never Been Kissed's Josie Geller. For her TikTok debut, Barrymore has brought Josie Grossie back.
In her first TikTok video, posted on August 29th, Barrymore takes on the "Questions I Get Asked" trend, but she doesn't do it as herself. Instead, she's fully channeling Josie. Apparently, Barrymore held on to the iconic '80s prom dress from the film, and she's rocking the pink lace gown in the video alongside the same high, side pony (with a matching scrunchie, of course) and braces.
As the music plays, Barrymore (as Josie) answers questions like if she wears her prom dress every day as more. One such question asks about her favorite food, to which the actress responds "Not eggs," harkening back to the famous (and heartbreaking AF) scene in the film when Billy Prince drives by her home prior to prom only to egg Josie.
Finally, she's asked if she's Drew Barrymore responding, No, I'm Josie Geller, but people do say we look alike.
But this isn't the first time Barrymore has brought back her iconic character.
Last November, the Drew Barrymore Show host co-anchored her talk show with budding, high school journalist Josie. Like her TikTok, the actress completely embraced her return to the character, breaking out the same frilly, pink dress and side pony and feature some very outdated news updates.
If you're a fan of Never Been Kissed, you can rest easy knowing Barrymore seems to love Josie just as much as you do.