These vintage-inspired dresses will have you looking like your favorite Disney attraction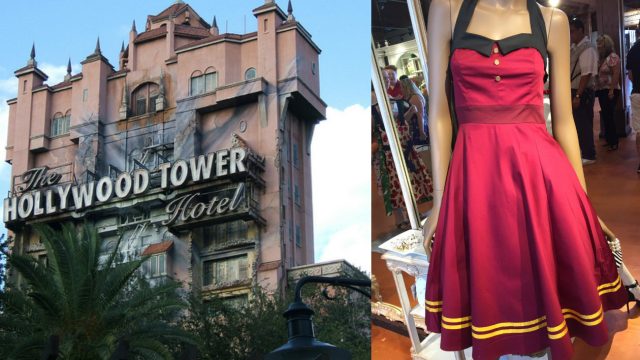 There's so much to love about Disney World — all the rides, the overwhelming amount of colors and sights, and of course, the overall joy that comes with being at the happiest place on earth. If you've ever wanted to bring a little piece of this glee home with you, preferably in the form of a wearable art piece, then the park has made (another) dream come true: Disney has created dresses inspired by your favorite rides.
https://www.youtube.com/watch?v=2EdXpI4-Fcc?feature=oembed
Available exclusively at The Dress Shop on Cherry Tree Lane in the Disney Springs part of Disney World, but soon to be available online, these dresses are inspired by some of our favorite heroines and rides, but with a vintage flair.
Fit-and-flair dresses and retro style silhouettes abound at The Dress Shop, where you can grab a dress inspired by It's a Small World, with the sweetest vintage floral pattern, or one inspired by Snow White, which features bitten apples, as poisonous as they are tempting.
With prices ranging from $100 to $160, these are the perfect souvenirs for someone who wants to literally wear their Disney loving heart on their sleeve. And while they're only available in the Florida park for now, some pieces will be making their way to California's Disneyland at Vault 28 in Anaheim. Until then, we suggest practicing your victory roll and grabbing your favorite lipstick to pair with these stunning creations.