Stop the presses, you have to see this dress literally made out of newspaper headlines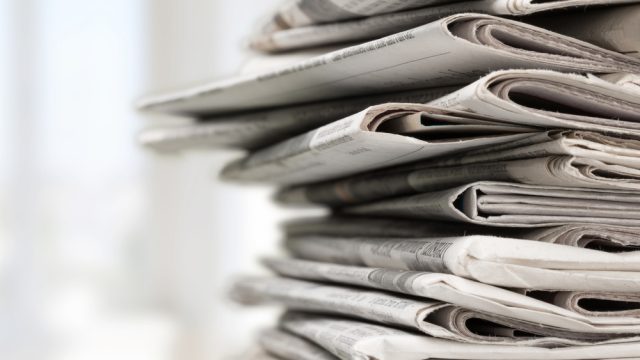 If you're anything like us, you've been quite the newspaper junkie as of late. Whether it's in old-fashioned newsprint or on our phones, we are obsessive about flipping those pages and refreshing our screens.
With all eyes turned towards the news, it makes total sense that our media obsession would cross over into the world of fashion. In an age where everything is political, so too goes fashion. (Like, come on, guys, have you been SEEING all these pantsuits on the red carpet? Coincidence? We definitely think not.)
The fashion world and the news world literally collided at this weekend's White House Correspondents' Dinner in the form of one amazing newspaper dress.
Behold!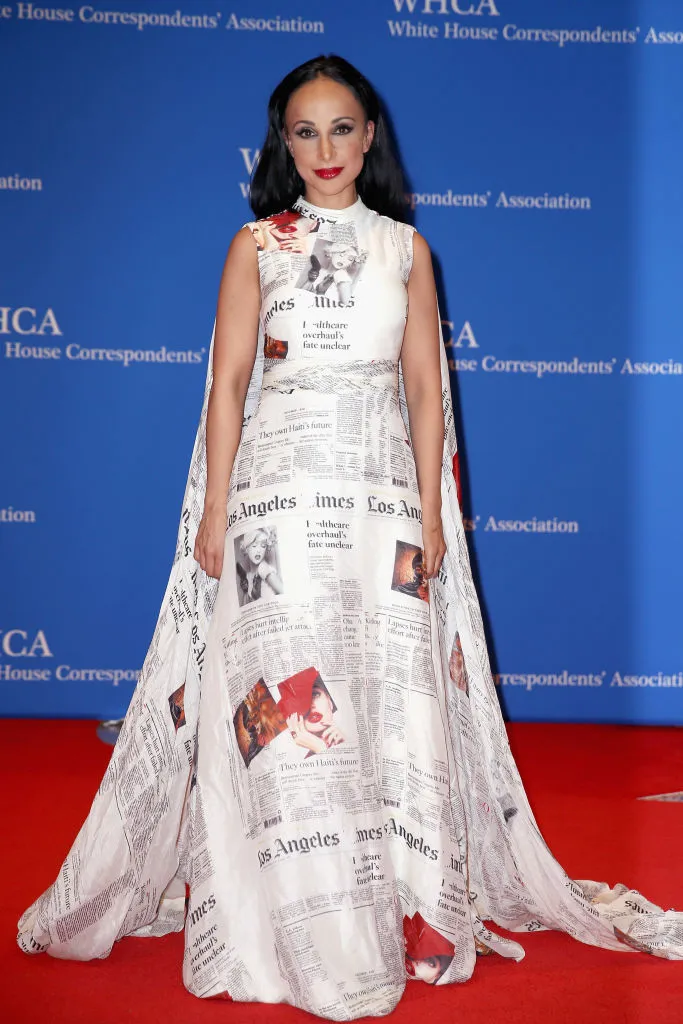 Meet Doctor Nina Radcliff of Fox News, the lady wearing this showstopper of a dress. A quick zoom reveals that the print is made up of Los Angeles Times headlines. The HLs focus on hot button topics like healthcare reform and Haiti. What do the glamour shots of girls peppering the dress represent? Um, well, we're actually not quite sure. Whatever, lots of great art is inscrutable, we will just file this one away under "Glamorous Mystery."
If you NEED to have a newspaper dress of your very own, you're in luck. Modcloth's "Start Spreading the Mews" dress combines our two great loves – obsessively reading news and KITTENS.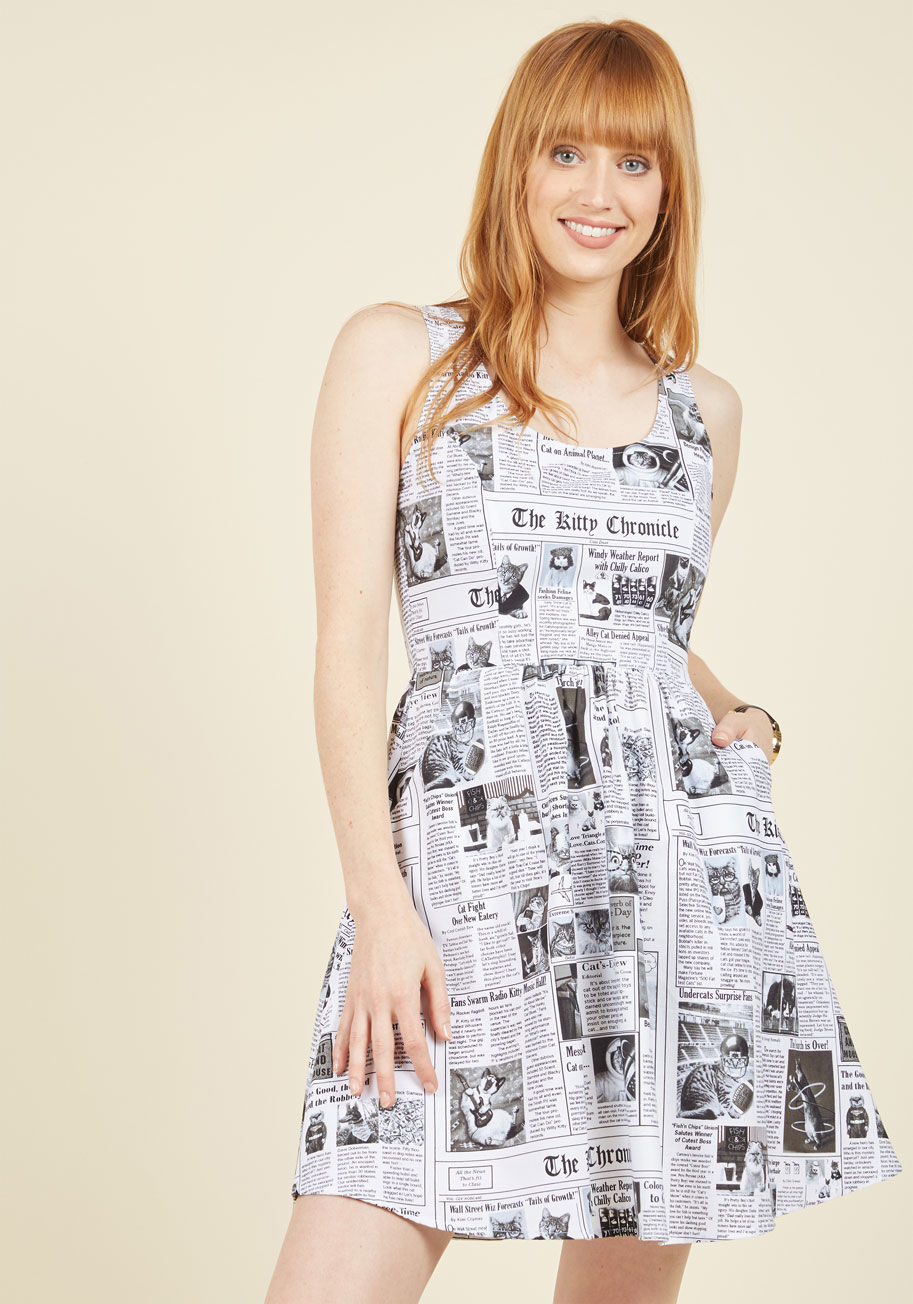 If you were hoping for a newspaper dress that was a bit more, um, well, newsy, this Etsy halter might do the trick.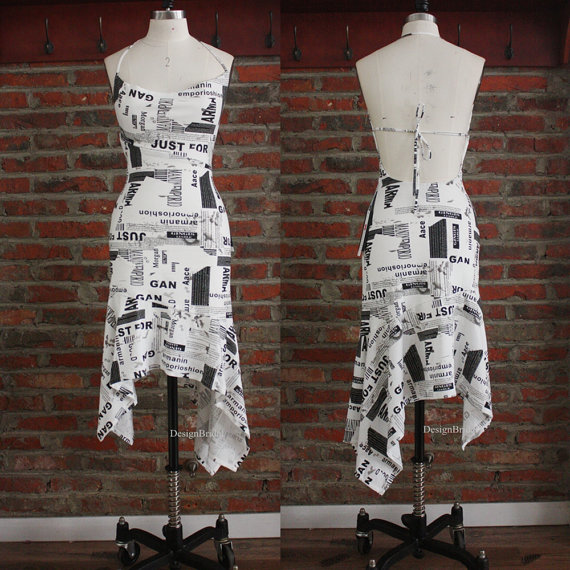 Feeling crafty and want to sew your own dress constructed from actual newspapers? Instructables has a great how-to here.
Happy news-wearing!