The drenched hair look is about to make a huge splash for summer
Remember your last I-overslept-so-I-showered-but-didn't-have-time-to-dry-my-hair look? Chances are you weren't too proud of rocking your still-dripping strands at the office.
But that's all about to change, thanks in no small part to Marc Jacobs, whose models first rocked hair soaked with product on the Spring/Summer 2016 runway. Since then, the look has gotten some traction, and honestly, any hairstyle that lets us hit the snooze button for another 15 minutes is a total 100 in our book.
Marc Jacobs roughed up his models' hair with waxes and serums and clipped them into place with mismatched hair accessories for a messy, unwashed appearance. But you can also copy the drenched look with a little less prep work — because isn't that the whole point?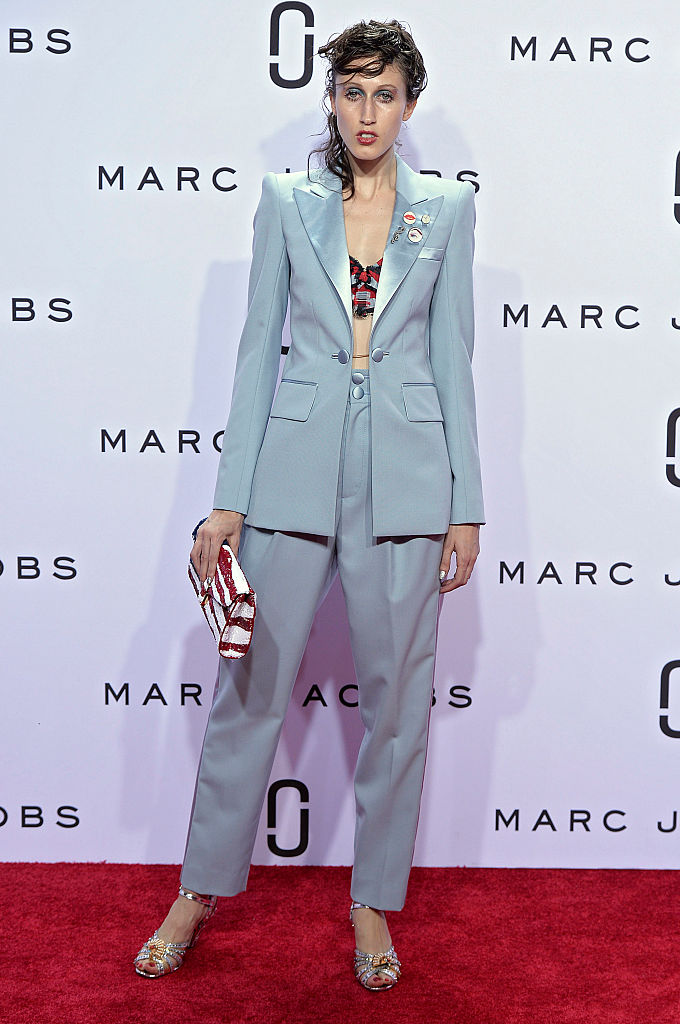 Try throwing some product into wet hair and twisting it into a bun (who hasn't done this post shower to prevent a soaked-through shirt?) à la Diane von Furstenberg, or take your inspo from unwashed hair and slick it back at the crown using a dollop of gel like Gigi Hadid. You can also make like Kendall Jenner and side-part your hair before slicking back a single piece to steal the look.
Whether you want to look like an off-duty scuba diver or a '90s grunge rocker that's too cool to care about hygiene, the drenched look is pretty hard to mess up, and way quicker than heating up your curling iron.
This might become our go-to lewk of the summer, because who doesn't want to seem like they just got back from the beach at all times?