Dream Kardashian won St. Patrick's Day in this adorable outfit and hair bow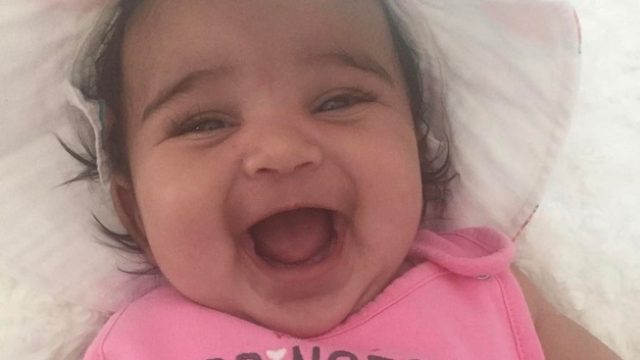 Rob Kardashian's daughter, Dream, is a strong contender for winner of St. Patrick's Day. The whole holiday, the green, the shamrocks, the rainbows, and definitely the pot of gold really might be hers this year.
Rob turned 30 on Friday, so he also gets some sort of prize, but it's not first place. Nope, that coveted spot goes to little four-month-old Dream Renée.
Kardashian posted a pic on Instagram Friday of his little girl all bedecked in a St. Patrick's Day outfit complete with four-leaf clovers and a green and white bow on her head.
If she isn't the dang cutest leprechaun we've ever seen, then our eyes do deceive.
https://www.instagram.com/p/BRwLR7Uh7kl
Looks like he was also gearing up for quite a b-day blowout.
https://www.instagram.com/p/BRwEG6bB1bY
But, he rightly knows where his attention is most deserved.
Though it's not like his daughter isn't adorable on basically any day.
https://www.instagram.com/p/BRZVnANhOPa
The reality star split from his ex-fiancée Blac Chyna in February. They'd been on-again, off-again for a year, during which time Dream showed up in their lives.
On Wednesday, a source told People that she's Kardashian's main focus right now. And while things may not always be rosy between the parents, it's great to see them putting their focus where it belongs: on this adorable little one.
Also, Chyna was able to put the arguments on hold in order wish her ex a happy birthday on Instagram.
https://www.instagram.com/p/BRv8gmMBfyo
We crossing our fingers that things work out well for them both. With the magic that Dream has brought into their lives, we're guessing luck's going to be on their side.