Dream Kardashian already has a Twitter account because of course she does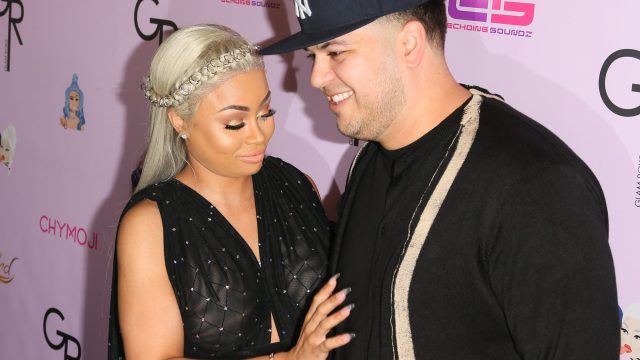 By now you have all heard the news that Rob Kardashian and Blac Chyna's baby, Dream Renee Kardashian, arrived on Thursday. And just at the tender age of… Erm… two days, Dream Kardashian already has a Twitter account.
Yes, on Saturday morning, Dream (totally sure that she is the one behind all this) sent out her first tweet that has us all saying, "aww" and also, "hell yeah!"  The tweet features a gorgeous up-close shot of Blac Chyna breastfeeding her newborn babe, an image that was also posted on Dream Kardashian's Instagram, because of course she also is on 'the Gram!'
It's no surprise that baby Kardashian is already raking in the followers. The Kardashians' social media content is often both newsworthy and entertaining. Hopefully baby Dream is ready to join her cousins as their proud parents and relatives share her cuteness for the rest of the world to see.
This first one was captioned, "Morning, Bonding time with mommy."
https://www.instagram.com/p/BMratnVAlGq
Rob Kardashian is already proudly sharing Dream's posts on his own Instgram account, sharing a picture of his daughter all bundled up in blankets, with the caption "It was all a DREAM, Haha I love her." Obviously the family is super excited for her arrival and her eventual social media fame — just like her aunts.
Well, internet famous or not, we can't wait for more hilarity from the Chyna/Kardashian camp like that crazy mid-labor mannequin challenge and sweet shots like this one.
Congrats to the happy family!