Here's our dream cast for the rest of "American Horror Story: Roanoke"
After so much build up all season long, we finally know what the big, game-changing twist is on American Horror Story: Roanoke. As we'd pretty much gathered, the first half of the season was the filming of "My Roanoke Nightmare," a show-within-a-show. At the end of "Chapter 5," the re-enactment of Shelby and Matt Miller's "Roanoke Nightmare" ended. "Chapter 6" then took us behind the scenes: "My Roanoke Nightmare," produced by Cheyenne Jackson's character Sidney James, was a huge hit and paved way for a sequel. "Return to Roanoke: 3 Days in Hell" would be a "second season" of sorts, where the re-enactment actors would join the "real" Millers in a severely ill-advised return to the Roanoke house.
GOT THAT?
As amazing as it was to see the re-enactment actors in their new, "real" personas (Sarah Paulson's English accent as Audrey! Audrey and Evan Peters' character Rory adorably married! Kathy Bates' totally deranged Agnes!) we knew it wouldn't last. Sure enough, "Chapter 6" dropped the bomb that all but one of the Roanoke house residents would die within the first three days. We already saw two deaths within the span of the sixth episode – Sid's colleague Diana Cross' at the hand of the "real"
Pig Man, and Rory's at the hands of the "real" murder nurses.
One thing was clear in each of these instances – the "real" versions of the ghosts doing the killing were, obviously, played by brand new (much more terrifying) actors.
And if this pattern continues, we're probably set to see just about every "real" counterpart of the ghostly spooks we met in the re-enactment.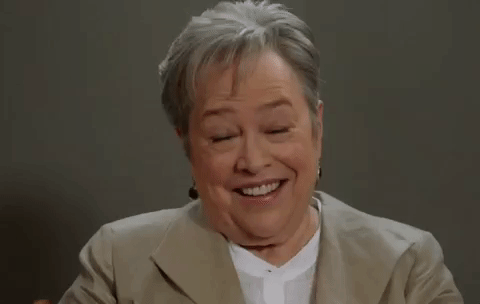 Since we already know that a few familiar faces will definitely be returning to AHS this season in unconfirmed roles, we thought it'd be fun to "fan-cast" and guess who each of the yet-to-be-seen returnees would be playing.
Of course, it's totally plausible that we'll see the returning actors in brand-new roles we haven't already seen this season – but in the spirit of fan theorizing (which, duh, we love beyond all measure), let's just pretend they're definitely all playing the parts of the "real" Roanoke spirits.
Taissa Farmiga as Scathach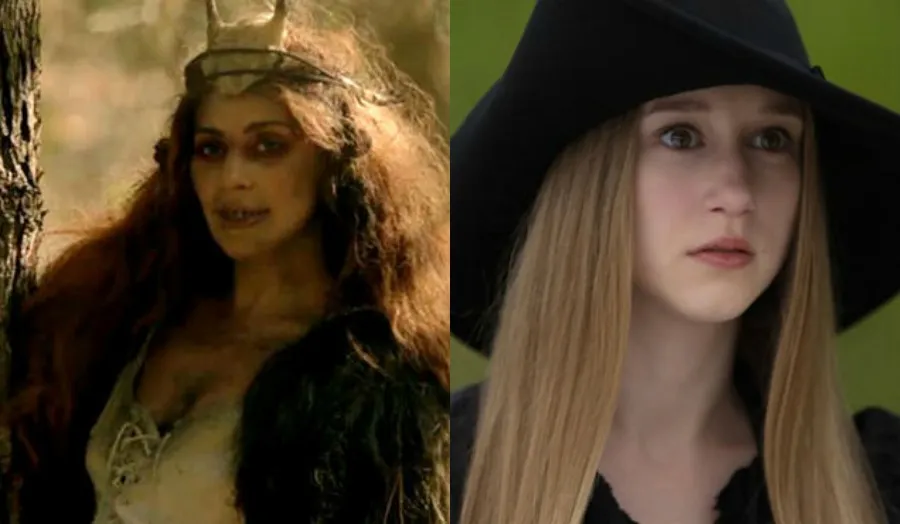 Farmiga is one actor we know is definitely returning, and we've already mentioned this Taissa-as-Scathach theory. Obviously, Farmiga is much younger than Lady Gaga, but many of the re-enactment actors have been older than the "real" versions of the people they were playing. Take, for instance, Audrey's sensitivity about her age when Shelby comments that it's "never too late" for love.
Plus, how amazing would it be to see Farmiga, who played a witch in Coven, come back as the very first Supreme? Too amazing.
Jessica Lange or Mare Winningham as Tomasyn White/The Butcher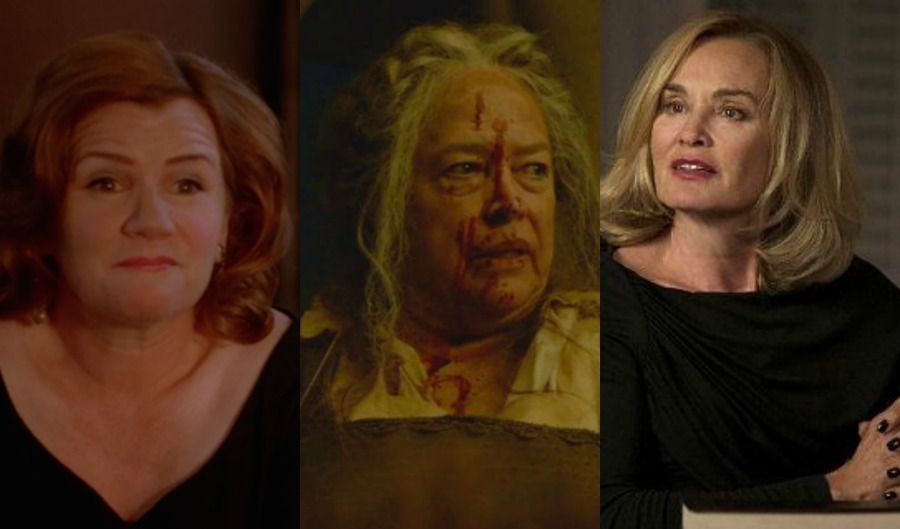 Lange left the series and isn't set to come back, but a surprise appearance would blow everyone away. Lange has insinuated in the past that she'd come back for a small role for a couple of episodes if it was a worthwhile role. If you weren't already convinced that the Butcher was a great part, we're sure that Agnes' rant about the Butcher being one of only two great parts probably convinced you.
Of course, the more likely option is Mare Winningham, another amazing actress who has appeared in each of the last three seasons of AHS and shares Kathy Bates' affinity for hilariously over-the-top historical accents.
Alternatively, if Kathy Bates' Agnes is actually possessed by the "real" Butcher and will carry over playing that character in the second half of the season (they seem to be hinting at that), Lange or Winningham could potentially play everybody's favorite cannibal matriarch, Mama Polk.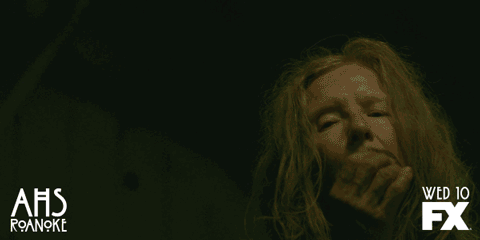 Matt Bomer as Ambrose White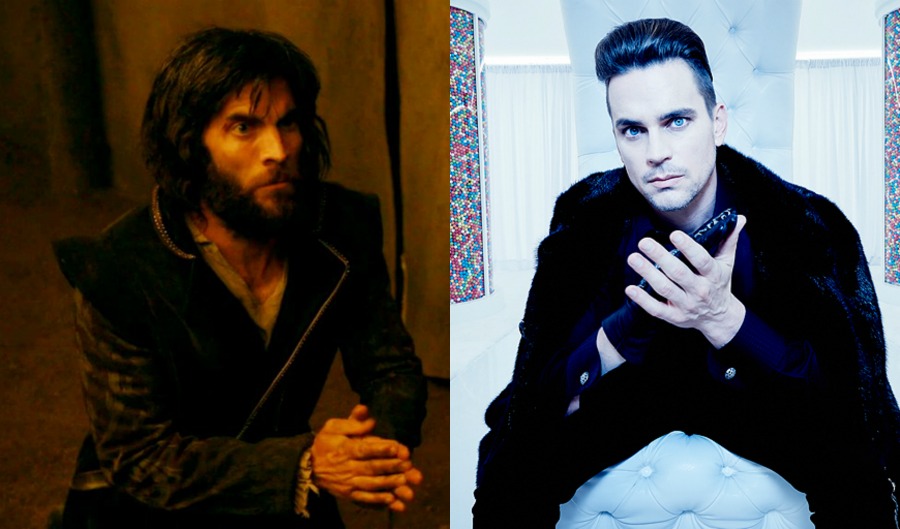 C'mon – Bomer and Wes Bentley have basically the same face. I rest my case. If for some reason Bomer isn't playing Ambrose, he might be playing Edward Mott – simply because Bomer would totally kill it (HA) in that powdered wig.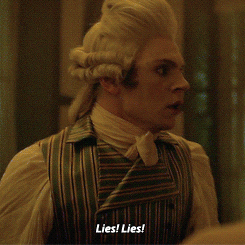 Finn Wittrock as the "Real" Pigman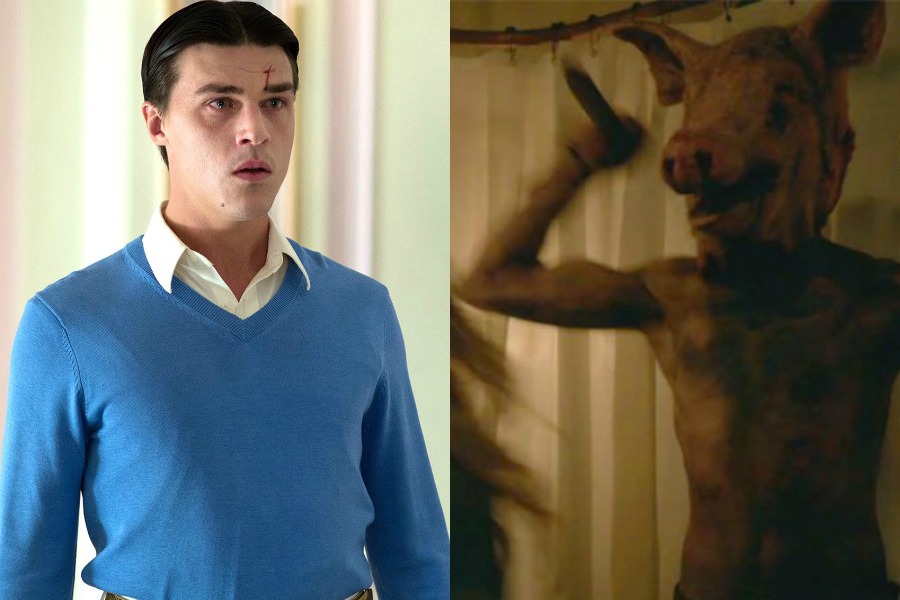 At first, I automatically assumed that Wittrock would be playing Edward Mott, the ancestor of his totally crazy Freak Show character Dandy Mott. The only issue with that idea is that Ryan Murphy himself said that Wittrock will be playing the "most fucked up character of all time" this season – and the Edward Mott we met doesn't fit that bill, even a little.
Since we know for sure the "real" Pig Man is carrying over into "Return to Roanoke" – and we still know literally nothing about the dude behind the pig head – it stands to reason that we may see Wittrock's beautiful face when the Pig Man is finally "unveiled." Fingers crossed.